**This post is sponsored by OREO, but the opinions listed are my own.**
Our banana cream pie OREO is our cookie creation. What's your unique idea for the #MyOREOCreation contest? Submit your idea for a chance to win!
If you follow our blog then you know we love OREO and all their delicious treats. That's why when they decided to sponsor this #MyOREOCreation post, we were super excited.
OREO periodically debuts a new flavor, and we got to choose our favorite "new flavor" for this post. After some deliberation, Kim and I think we have a great idea for new creation.
We would love to try a banana cream OREO cookie. Think about it; a banana cream flavored filling sandwiched between two vanilla cookies. Doesn't that sound delicious?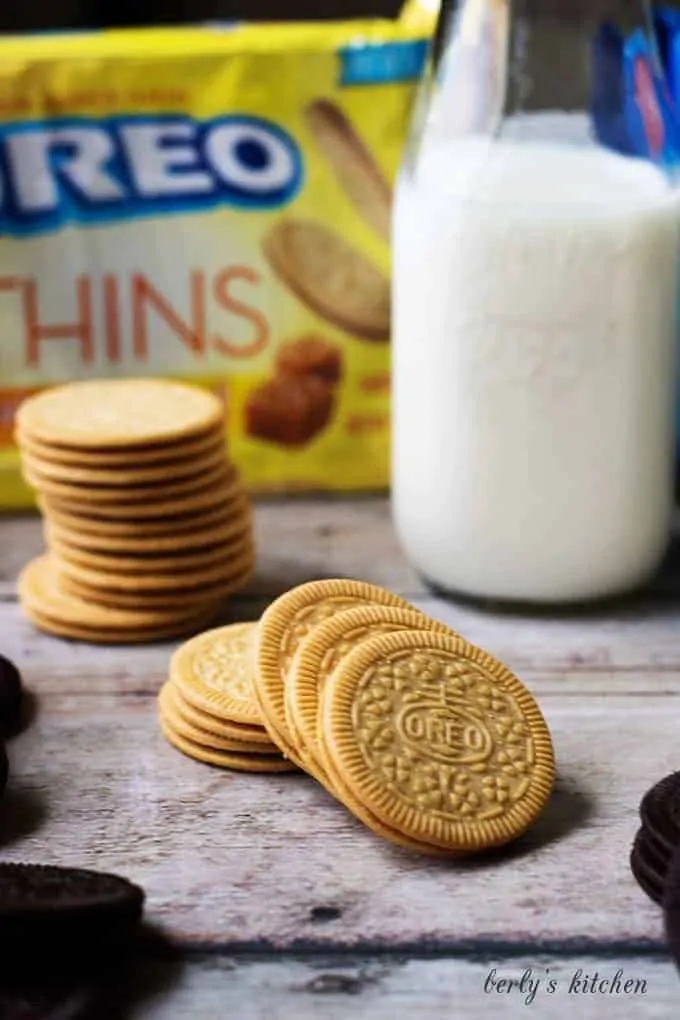 So, now that you know our idea, I have to ask, what's your #MyOREOCreation flavor?
Why not head to Walmart and pick up some of your favorite OREO products for inspriation?
Kim went last weekend during the #MyOREOCreation live demos at our local Walmart. She was in and out with no trouble at all.
In fact, they had everything set up right at the front door. There was no fuss about it. Kim had to try these coconut creme-filled cookies.
They were just too tempting to pass up.
Me, I am a fool for salted caramel, so it seemed only natural for her to buy the salted caramel creme-filled OREOS.
Best of all, we saved additional money by visiting Walmart during one of the live demos.
The extra coupons always help to stretch that budget while still purchasing all the products we love. Thanks, OREO.
However, if neither of these varieties appeals to you, don't forget about all the other OREO flavors.
There are the Double-Stuf, Cookies and Creme, Strawberry Creme, and so many other different types of cookies.
They have almost every taste covered with all their offerings.
As you've seen from the pictures, Kim and I sat down with a glass of milk and some of these cookies for an afternoon snack.
Think about all the flavors you enjoy and how they might work in an OREO cookie.
Be sure to head to Walmart to buy your favorite variety of OREOS.
Then, sit back with a tall glass of milk and dunk those delicious treats . As always, thank you for stopping by, and we wish you a lovely day.
If you like this recipe, please leave us a comment and rate the recipe card. You can also find us on Facebook, Pinterest, Twitter and Instagram searching for Berly's Kitchen!