This Cream of Chicken Soup recipe is a quick and easy way to add condensed soup flavor and depth to your favorite casseroles. It comes together in a few short minutes and can be prepared ahead of time!
Y'all, this is hands down one of my absolute favorite recipes on this entire site. That's funny because it's not cheesy, gooey, chocolatey, sweet, or fabulous in any way.
Except…that this cream of chicken soup recipe makes the most amazing base for some of my favorite casseroles and comfort food dishes. It serves as the one of main building blocks or foundational ingredients in some of our BEST recipes.
We also have cream of mushroom soup substitute, cream of onion soup, and cream of celery soup, if you need a flavor other than chicken.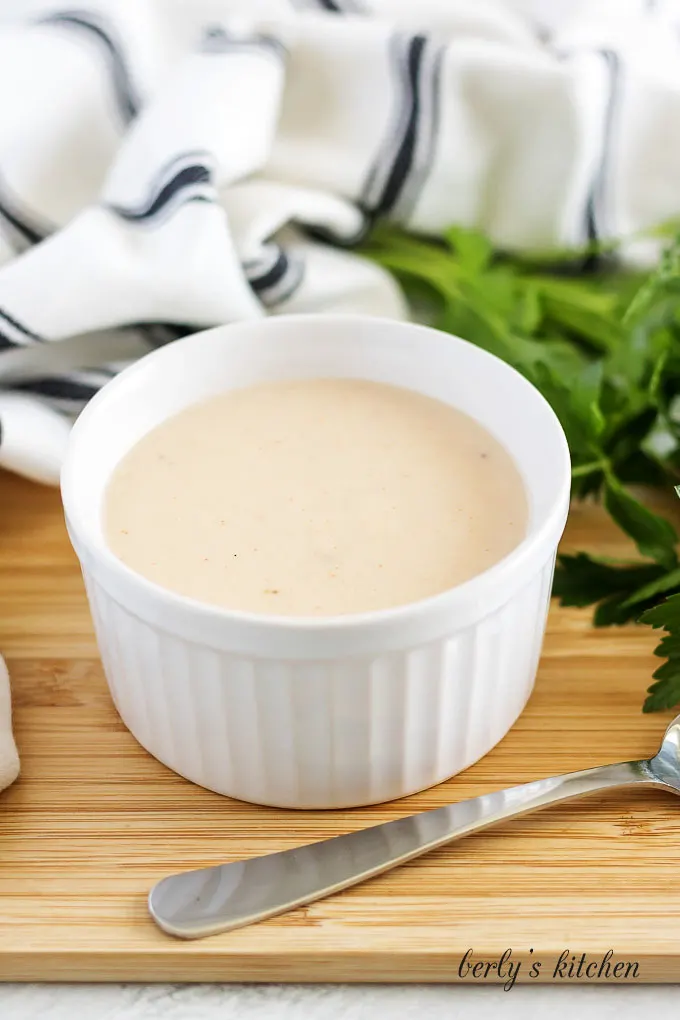 Substitute for Cream of Chicken Soup:
If there's one thing I've learned over the last few years, it's that even the most basic of pantry staple ingredients may run scarce from time to time. The largest, most well-stocked supermarkets can have their shelves emptied for one reason or another.
Knowing how to improvise and make some of these ingredients at home can be a lifesaver. This cream of chicken soup substitute is one of those recipes.
Creamy, perfectly seasoned, and versatile, this substitute for condensed soup works like a charm to add flavor to your favorite comfort foods and thicken family recipes with ease.
So, while this cream of chicken soup recipe may not be a dish you can make over the weekend and have leftovers for Monday's lunch, you will be able to prepare this impressive standby in case your grocery is out of the canned stuff.
Cream of Chicken Soup Ingredients:
Whole Milk: We love whole milk for this recipe because it lends to the creaminess of the chicken soup.
All-purpose flour: All-purpose flour makes a great thickener and is readily available in stores.
Chicken broth: Chicken broth because this is a condensed chicken soup!
Garlic powder: Adds just enough garlic flavor without being overwhelming.
Onion powder: Compliments the garlic flavor.
Salt: Adjustable to taste and enhances the other flavors.
Ground black pepper: Adds just a hint of spice without being too much.
Smoked paprika: This is personal preference, but we love the smoky flavor paprika adds.
How to Make Cream of Chicken Soup:
Start by whisking the milk and all-purpose flour together in a small bowl or measuring cup. You're making the portion of the soup that thickens other recipes, so make sure to whisk until there are no lumps. The mixture should be smooth and creamy.
Set aside the milk and flour mixture and grab a medium saucepan. In the saucepan, combine the broth, garlic powder, onion powder, paprika, salt, and pepper. Bring the liquid to a simmer.
Slowly pour in the milk and flour mixture, and continue whisking over low heat. Whisk for 2 to 3 minutes until the mixture thickens into a roux-like consistency.
Remove from heat. Use immediately or store until ready to use.
Cream of Chicken Soup Substitute Tips:
Make a few batches of this condensed soup substitute ahead of time so it's ready to go for the holidays.
Adjust the seasonings to your family's tastes. Use more or less salt, an extra dash of paprika, or omit the onion powder if someone has an allergy. This recipe is completely versatile which makes it the BEST!
Want some real chicken in this condensed soup replacement? Finely dice some cooked chicken breast and stir it in along with the milk and flour mixture.
Use your favorite brand of chicken broth. Low-sodium is best so you can further control the salt level in the soup. Chicken stock is another option for a more pronounced chicken flavor.
Can you double this recipe?
Yes! Homemade cream of chicken doubles and triples well. Make as much as you need in 2 to 3 times the batches.
How much soup does this recipe make?
This recipe makes approximately the same amount in one (10.5 to 10.75 ounce) can. Depending on the brand of condensed cream of chicken soup, the amount varies slightly.
Easily use this recipe in place of the canned version in your favorite casserole or soup recipe. You could even add a little extra without worrying about excess sodium or wasting any from a second can. That way you can have extra creamy casserole every time!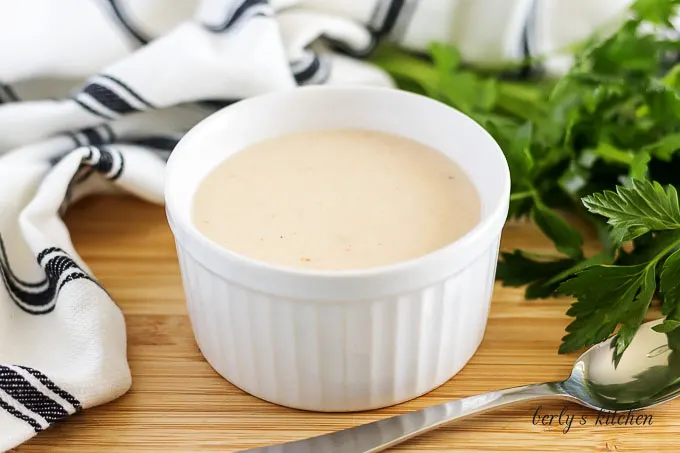 Can you make this soup gluten-free?
Yes! Swap out the all-purpose flour for a 1:1 gluten-free blend that has a thickening agent like xanthan gum or arrowroot. I like to use King Arthur Flour's Measure for Measure, Cup 4 Cup, or Bob's Red Mill 1-to-1 Baking Flour. Other than that, just ensure all the other ingredients are gluten-free.
How do you make this soup vegan?
To make our cream of chicken soup substitute vegan, simply swap out the chicken broth for vegetable broth or a vegan chicken broth and use your favorite non-dairy milk alternative in place of the whole milk.
Keep in mind that using something with a strong flavor, like coconut milk, will change the overall flavor of the recipe. It's best to go with a mild flavor non-dairy option like soy or almond milk.
How do you store cream of chicken soup?
Refrigerator: This homemade soup substitute stores well in an airtight container in the refrigerator for about 1 week.
Freezer: Chicken soup substitute freezes well, too! Place the soup into a freezer safe container and it stays fresh for about 2 months. To thaw, place it in the fridge until completely thawed.
Use straight from the refrigerator or heat until warm over low heat on the stove top for easy stirring.
Casseroles Using Cream of Chicken Soup: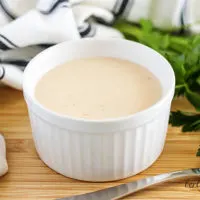 Condensed Cream of Chicken Soup
Print
Pin
I earn a commission from Amazon and Instacart from qualifying purchases.
Ingredients
½

cup

whole milk

¼

cup

all-purpose flour

¾

cup

low-sodium chicken broth

,

low-sodium

¼

teaspoon

onion powder

⅛

teaspoon

garlic powder

Salt and pepper

,

to taste

Smoked paprika

,

just a dash
Instructions
In a small bowl, whisk together milk and flour. Be sure to break up any lumps.

½ cup whole milk

¼ cup all-purpose flour

In a medium saucepan, combine broth, spices, salt, and pepper. Allow to come to a simmer on low-medium heat.

¾ cup low-sodium chicken broth

¼ teaspoon onion powder

⅛ teaspoon garlic powder

Salt and pepper

Smoked paprika

Whisk the broth and slowly add the milk and flour mixture.

Continue to whisk for 2-3 minutes until mixture begins to thicken.

Remove from heat and allow to cool slightly. The mixture will continue to thicken as it cools.

Use immediately or store in an airtight container. See post for tips, frequently asked questions, and storage options.
Notes
*The calories listed are an approximation based on the ingredients in the recipe card and a serving size of the entire recipe which is intended to replace a 10.5 ounce can of cream of chicken soup. Actual calories will vary.
*For more information, tips, and answers to frequently asked questions, please refer to the post.
Nutrition
Serving:
1
serving
|
Calories:
200
kcal
|
Carbohydrates:
31
g
|
Protein:
8
g
|
Fat:
5
g
|
Saturated Fat:
2
g
|
Polyunsaturated Fat:
0.3
g
|
Monounsaturated Fat:
1
g
|
Cholesterol:
18
mg
|
Sodium:
701
mg
|
Potassium:
258
mg
|
Fiber:
1
g
|
Sugar:
7
g
|
Vitamin A:
201
IU
|
Vitamin C:
0.1
mg
|
Calcium:
164
mg
|
Iron:
2
mg
Don't Lose This Recipe!
Save it on Pinterest! Follow us at @berlyskitchen!