Cream of Chicken Soup Substitute is quick, easy, and a great way to add flavor and depth to casseroles. A good way to replace canned condensed soup.
I know. I know. You don't have to say it. This post is not at all exciting or spectacular.
It's not the latest or greatest recipe. Nope. It sure isn't. Instead, it's about cream of chicken soup substitute.
Nothing overly special there, but it is a required ingredient in many, many recipes. I thought it was necessary to share this recipe because you never know when it might come in handy.
We also have a cream of mushroom soup substitute a cream of onion soup, and a cream of celery soup, too, in the event you're looking for one of those.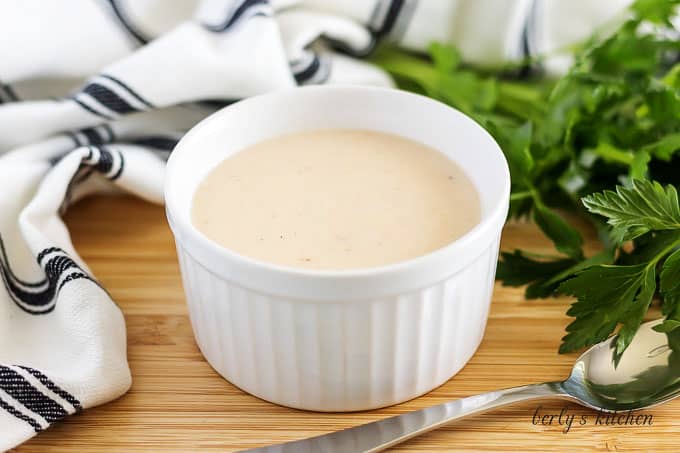 I've cooked several casseroles that require condensed soup. In fact, casseroles probably wouldn't be the same without it.
So, while this cream of chicken soup substitute may not be a dish you can make over the weekend and have leftovers for Monday's lunch, you will be able to learn how to prepare this impressive standby in case you are in a pinch.
Never in a million years did I ever think I'd be explaining to anyone how to make cream of chicken soup substitute.
You may be wondering why in the world anyone would want to make it when canned soup is readily available in supermarkets everywhere.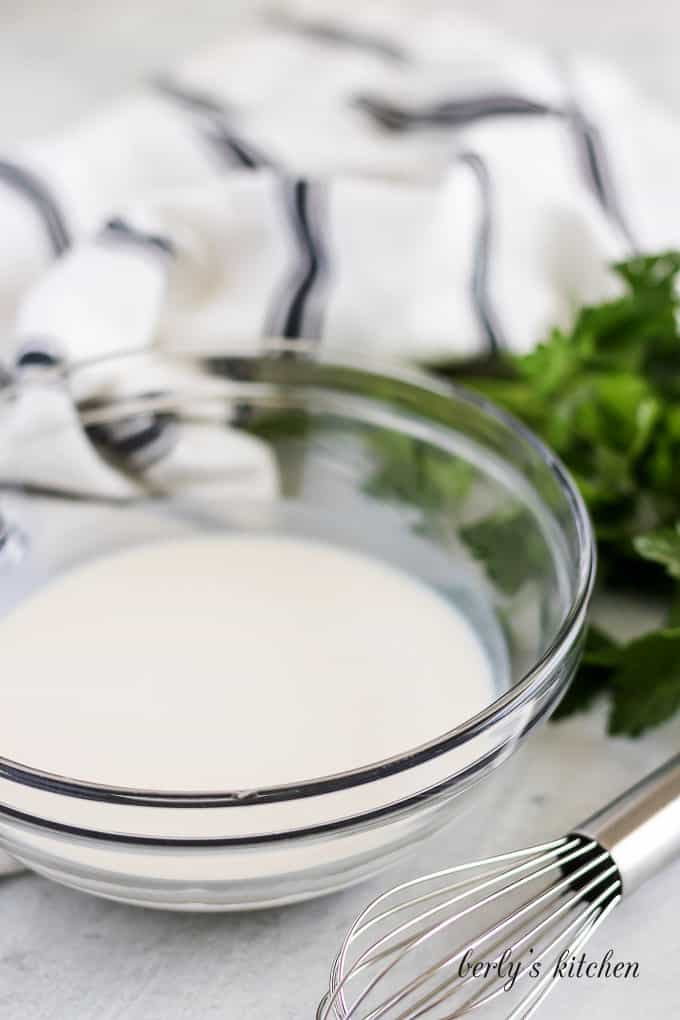 I started making it because I don't particularly like canned soup. It's also good to know what you're cooking with and be able to control the flavors, consistency and sodium content.
There's only been one time in my entire life when I remember purchasing a can of condensed soup. If I recall correctly, it was used to make green bean casserole, and it wasn't something I cared to buy again.
Even if you aren't like me and have nothing against canned soup, it's a good idea to have as a standby in case you don't have the condensed soup you need.
Cream of chicken soup substitute is a great recipe to use in a pinch, and no one will be able to tell the difference. I use it every time I make hash brown casserole, and it works beautifully.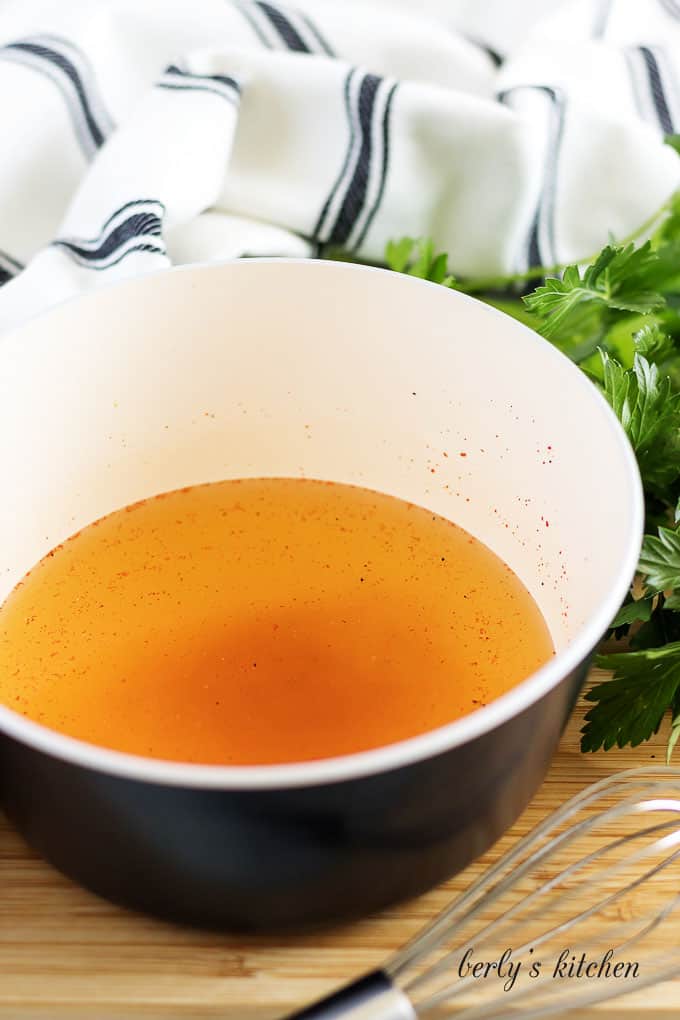 This recipe only takes a few minutes to make. It begins with a few spices and ends with what is essentially a flavorful roux.
The great thing about this recipe is that you can increase the amount (double or triple) and store the unused portion in the fridge for up to a week.
If your recipe only calls for one can of condensed soup, this recipe is pretty spot on. It can be used on a one to one ratio.
I've used this cream of chicken soup substitute in a handful of recipes, and it works well. You can adjust the spices to meet the flavors of the dish. If you need more garlic taste, add more garlic powder.
Maybe more onion, add extra onion powder. It's that simple. Give it a try the next time you are in need of condensed soup. You may never buy canned again.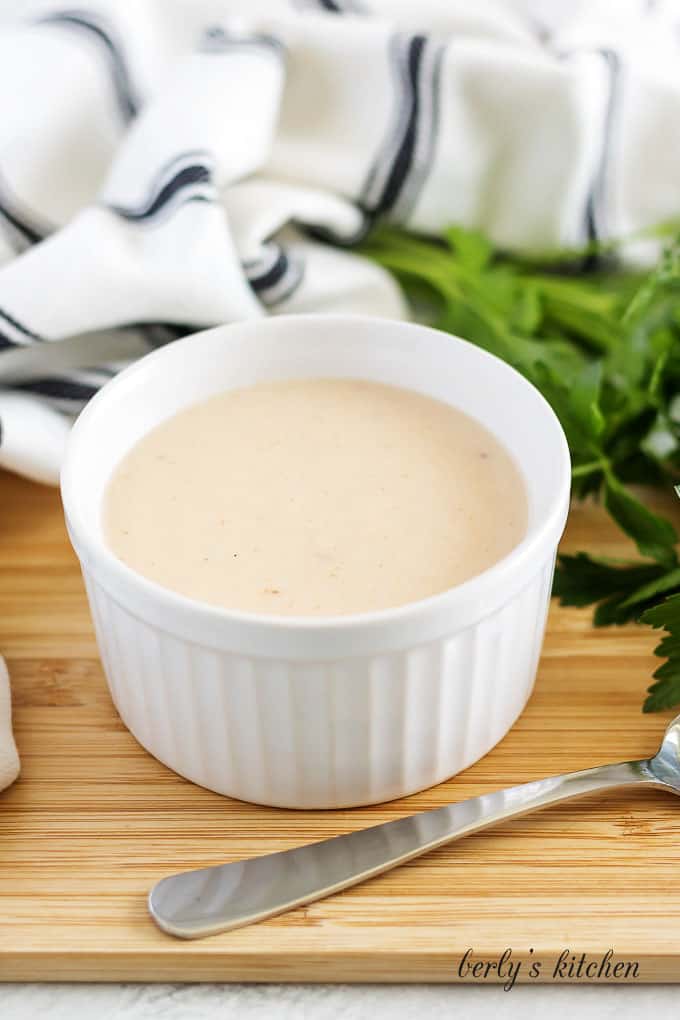 Can you make this gluten-free?
Yes! Swap out the flour for a 1:1 gluten-free blend that has a thickening agent like xanthan gum or arrowroot. I like to use King Arthur Flour's Measure for Measure, Cup 4 Cup, or Bob's Red Mill 1-to-1 Baking Flour. Other than that, just ensure all the other ingredients are gluten-free.
How do you make this soup vegan?
To make our cream of chicken soup substitute vegan, simply swap out the chicken broth for vegetable broth and use your favorite non-dairy milk alternative in place of the whole milk.

Keep in mind that using something with a strong flavor, like coconut milk, will change the overall flavor of the recipe. It's best to go with a mild flavor non-dairy option like soy or almond milk.
Don't forget to check out our Substitute for Cream of Chicken Soup web story!
Yield: About 10.5 Ounces
Cream of Chicken Soup Substitute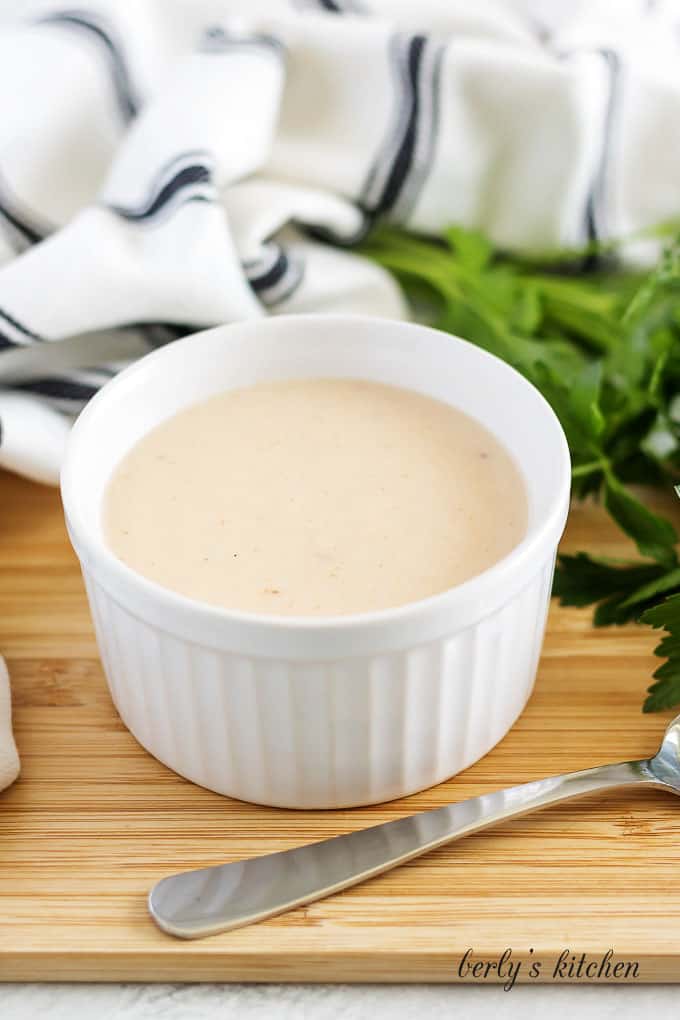 This cream of chicken soup substitute is quick, easy, and a great way to add flavor and depth to casseroles. A good way to replace canned condensed soup.
Ingredients
1/2 cup milk
1/4 cup All Purpose Flour
3/4 cup chicken broth
Salt and pepper to taste
Instructions
In a small bowl, whisk together milk and flour. Be sure to break up any lumps.
In a medium saucepan, combine broth, spices, salt, and pepper. Allow to come to a simmer on low-medium heat.
Whisk the broth and slowly add the milk and flour mixture.
Continue to whisk for 2-3 minutes until mixture begins to thicken.
Remove from heat and allow to cool.
The mixture will continue to thicken as it cools.
Use immediately or store in an airtight container in the refrigerator for up to a week.
Recommended Products
As an Amazon Associate and member of other affiliate programs, I earn from qualifying purchases.
Nutrition Information:
Yield:
1
Serving Size:
1 grams
Amount Per Serving:
Calories:

199
Total Fat:

4g
Saturated Fat:

2g
Unsaturated Fat:

0g
Cholesterol:

12mg
Sodium:

698mg
Carbohydrates:

31g
Sugar:

6g
Protein:

7g