*This post may contain affiliate links. We may receive a small commission from the sale if you purchase from the affiliate link.
A cheesy, spicy Instant Pot chicken spaghetti recipe featuring tender chicken breast, crunchy onions and peppers, and shredded Monterrey Jack cheese.
Man, is it really Wednesday already? Once again, we're halfway through the week and the weekend is really close. With that being said, there's still a lot that needs to be done and the last thing you want to do is spend all evening in the kitchen.
Fortunately, we're sharing a quick Instant Pot chicken spaghetti recipe that's done in less than thirty (30) minutes. Meaning, you and your family can enjoy a home cooked meal in less time than it takes to wait for delivery.
Now, just to be clear, this dish is spicy. At least, I feel it's a spicy dish due to the chilies. I've added a few tips at the bottom just in case you want to tone down the heat for your first attempt. Shall we get started?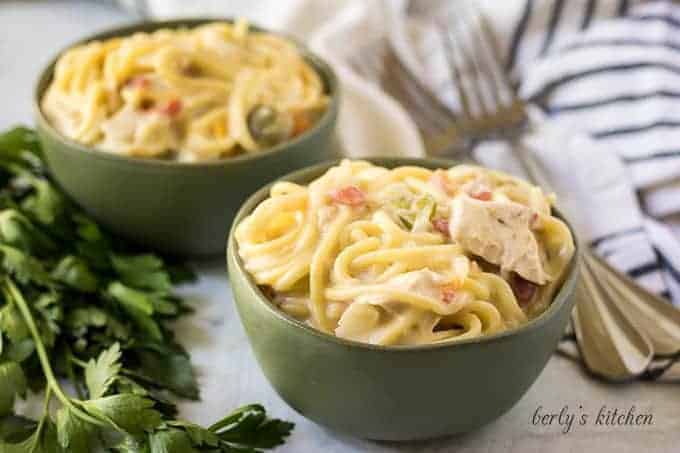 …