Baked macaroni and cheese has bits of jalapenos, red pepper flakes, cheddar cheese, panko topping, and a secret ingredient to make it extra creamy.
Awe, macaroni and cheese!  Just typing those words brings back memories of that bright blue box with its bowl of orange, cheese covered noodles.  As a kid, I probably ate my weight in macaroni and cheese a hundred times over.  It's one of those foods that never gets old. However, once you get a little older, you start to crave a macaroni and cheese that' geared towards adults. Don't get wrong, there's nothing wrong enjoying the boxed versions, just don't deny yourself and adult indulgence from time to time.
Keeping that in mind, we've redone our original baked macaroni and cheese recipe and we're sharing it with you today. It uses a combination of cheddar and cream cheese combined in a simple white sauce. Resulting in, a creamy, flavorful cheese sauce that's perfect for pasta. The recipe takes a little time, but I promise it's worth the effort! Let's get started.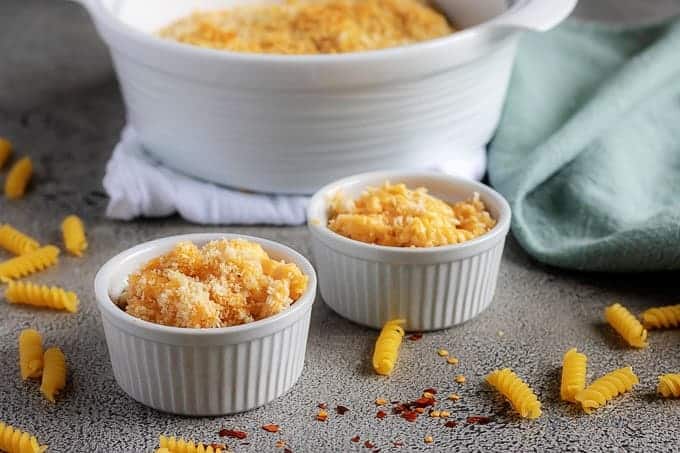 …