Want a family friendly breakfast recipe? Then take a look at these sweet and savory pancake and sausage breakfast tacos. They're easy to make and delicious!
Christmas Day is just a few weeks away and every year we have the same tradition. Either Kim or I will wake up early and cook breakfast for the rest of the family. She usually makes cinnamon rolls or some sort of sweet pastry. On the other hand, I tend to prepare a meal heavy in meat and potatoes. For this year, we wanted to combine the two flavor preferences into one hand-held dish.
Enter our pancakes and sausage breakfast tacos. They're loaded with things both Kim and I enjoy. For her, there's the sweet pancakes and maple syrup. The sausage and eggs are just for me. It just so happens, when eaten together, they create an awesome flavor combination.
I shouldn't be surprised, restaurants have been doing this kind of thing for years. Now, I won't say ours are restaurant quality, but they're a great way to satisfy that craving at home. Kim and I hope you enjoy them as much as we do; let's get cooking!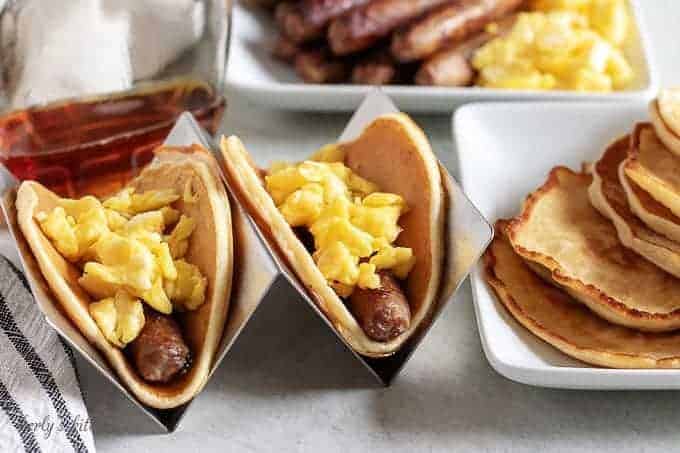 …