The easiest homemade lemon cream sauce tossed with pasta you will ever find. The sauce itself is infused with lemon juice, heavy cream, and minced garlic.
This has to be one of Kim's favorite dishes. It's creamy, salty, and slightly tart. The best part about the pasta dish is the overall simplicity. Truth be told, the dry noodles take longer to cook than the pan sauce.
There's only one tricky part, keeping the sauce from breaking. If you follow us then you know breaking a sauce in my kitchen is a cardinal sin. I can understand keeping that beautifully creamy texture and taste can be a challenge, but as they say, practice makes perfect. For people who are new to cooking, I will provide some tips below. For know, let's get this recipe going!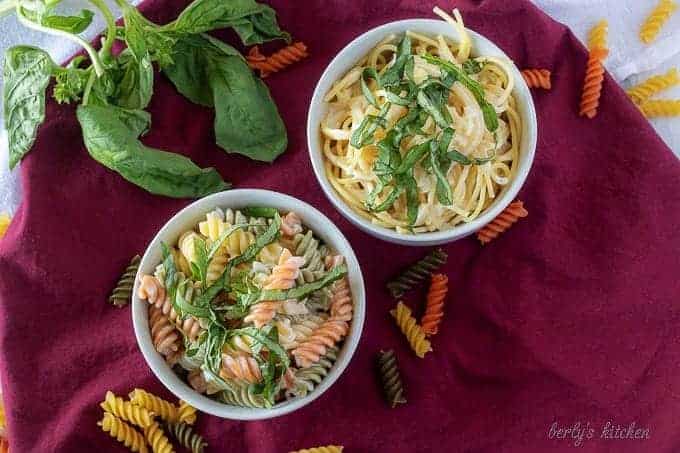 …