A deliciously simple whipped cream recipe made with amaretto. It takes boring whipped toppings to the next level! Click the link to elevate your dessert.
If you follow our recipes then you probably already know we have two other homemade whipped cream recipes. The first one is a basic whipped topping without any frills. The other one is flavored with Irish cream.
Kim and I figured, why not add another flavored topping to the site? Our amaretto whipped cream is an almond flavored take on the dish. It's perfect for after dinner drinks like decaf coffee.
It doesn't take long to make and only requires a few ingredients. To be honest, I'm not sure why there aren't more flavored whipped creams on the market. But, I digress. I assume, you're not here to chat about trends, you're here for the food. Let's get started!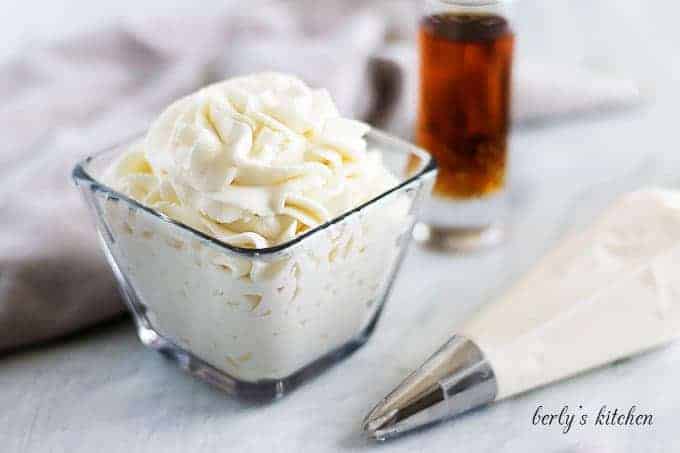 …