A grown-up twist on your favorite homemade cranberry sauce. Serve this sweet, tart condiment with turkey or use it as topping for cheesecakes and ice cream.
Who's excited for Thanksgiving? I know I am. It's a holiday filled with family and food. A day when everyone can get together and catch up on each others' lives. The past few years, Kim and I have celebrated Thanksgiving with our small family of three. However, this year, we live in Arkansas, close to all of our loved ones and we can't wait to see everybody. So, keeping that holiday in mind, we decided to share a simple twist on Kim's homemade cranberry sauce.
What's the twist you ask? Well, it's vodka. Since I enjoy a great cranberry cocktail, I thought, how awesome it would be to combine that sweet, tart beverage into a simple sauce. Now, you might be wondering, what about the vodka? If you have family members that don't drink. no worries, the booze should cook out of the sauce leaving behind the flavor. I added some tips below concerning this issue and gave you a few alternative options. One quick thing to note before we start, this homemade cranberry sauce isn't just for the birds. Try it on ice cream or cheesecake, you won't be disappointed!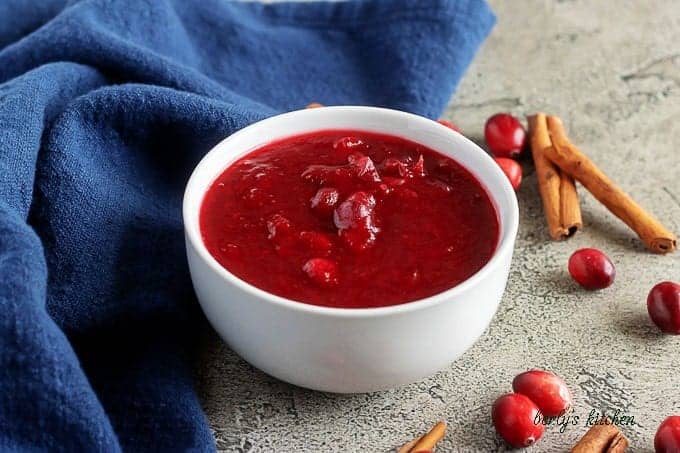 …