Our new beer battered cod recipe is sure to be one of the best dinners you'll ever try. Flaky cod dipped in our own blend of specially seasoned beer batter!
So, today's beer battered cod recipe rounds out our Father's Day seafood extravaganza. Once again, Kim outdid herself with this dish. Tender, flaky cod dipped in a perfectly seasoned beer batter and deep fried to be golden and delicious.
When served with fries, lemon, and tartar sauce, it's a wonderful meal. All in all, the recipe takes about thirty (30) to forty (40) minutes to prepare. But, I promise you, it's worth the effort.
I'm not someone who generally enjoys fried fish, but this one has changed my mind. I will definitely be eating more fish and chips in the future. Alright, enough talk, let's get in the kitchen!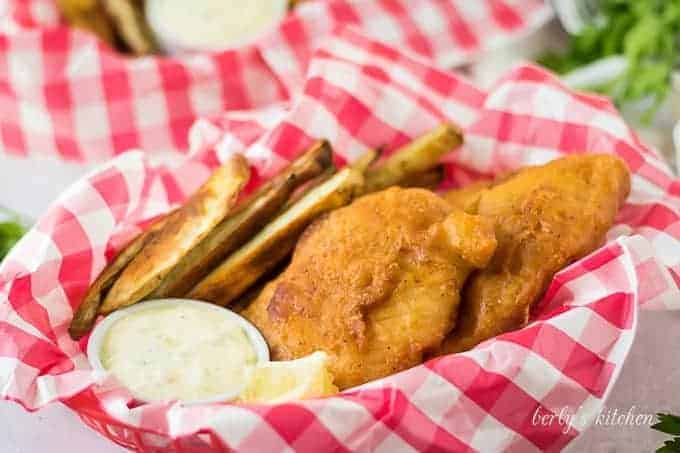 …