A classic tuna salad sandwich made with red onion and mayonnaise, served on whole bread and garnished with a few goodies to give it that satisfying crunch!
A tuna sandwich has to be one of my favorite lunch options. Over the years, I've tried a lot of different recipes, but the truth is nothing beats that tuna, mayo, onions, and relish combination.
While I do enjoy some of the olive oil and dill varieties, the mayo version just seems to taste better, to me at least. Now, I have learned to dress mine up a bit, and still like adding capers to mix.
But, for the purposes of our tuna salad sandwich recipe, I will stick to a more classic version. As is the case with a lot of dishes, simplicity is the key to a delicious meal. And this offering is no different, so let's get cooking!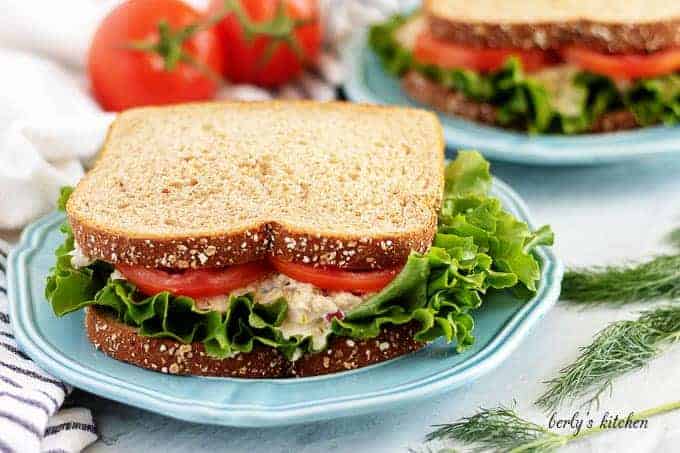 …