A simple vodka cranberry cocktail perfectly balanced to quench your thirst for a sweet, yet tart beverage. Vodka blended with a simple syrup, cranberry juice and a touch of lime is all you need.
If you live in the United States, then Thanksgiving is this Thursday. Let's face it, after all that cooking and hard work, you're going to need drink. Why not mix up a cocktail that celebrates the festive season? Cranberries are still in season and make the perfect garnish for this vodka cranberry cocktail. This recipe creates a tart drink, so if you like your adult beverages a little on the sweet side, then I recommend increasing the amount of simple syrup.
Now that my little disclaimer has been made we can get down to business. This easy cocktail only has four ingredients and can be mixed in a manner of seconds. Best of all, I added a little shortcut to making a rustic simple syrup. The hardest part of the recipe is juicing the lime. A word of caution on the lime juice, please try to use fresh because the concentrated stuff can overpower the sweetness of the cranberries and the syrup. Now that I've gotten all my recommendations out of the way, how about we stop chatting and make a vodka cranberry?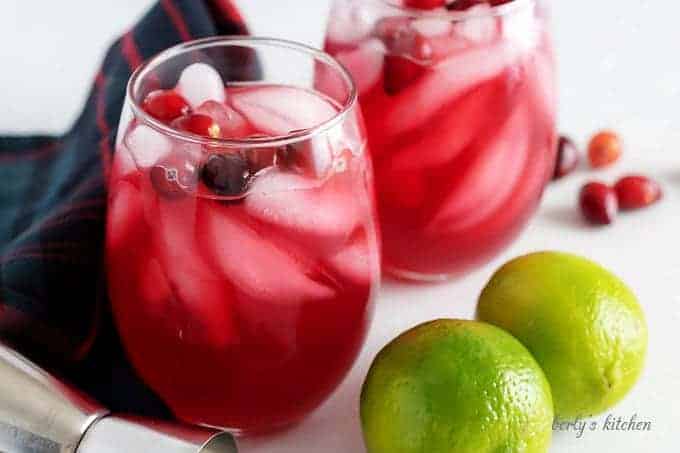 …