Spiced eggnog cupcakes topped with creamy, eggnog flavored buttercream frosting. They're a festive and simple holiday treat for kids and adults.
Eggnog, such a delicious drink with so much potential. You can add bourbon or rum to it and make an adult punch or you can use it in cooking as a sweet, flavorful fat. Which is what we did for our eggnog cupcakes.
Instead of using vegetable oil, Kim added full-fat eggnog. It worked perfectly as a fat and kept these cupcakes moist while adding a unique twist to a boxed cake mix. I invite you to give them a try.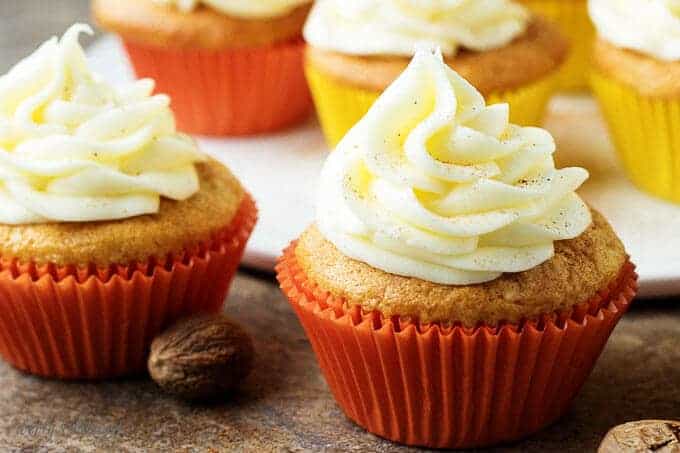 …