An indulgent homemade peppermint bark recipe loaded with smooth, creamy milk chocolate, decadent white chocolate, and brisk peppermint candies.
Who doesn't love seasonal candies? They take the best flavors and combine them to create sweet, sugary treats. For example, this peppermint bark recipe fuses the fresh zing of candy canes with two kinds of rich, luscious chocolate.
In less time than it takes to go to the store and buy a sweet snack, you can prepare this recipe at home. All you need are four ingredients and microwave-safe bowl to get started.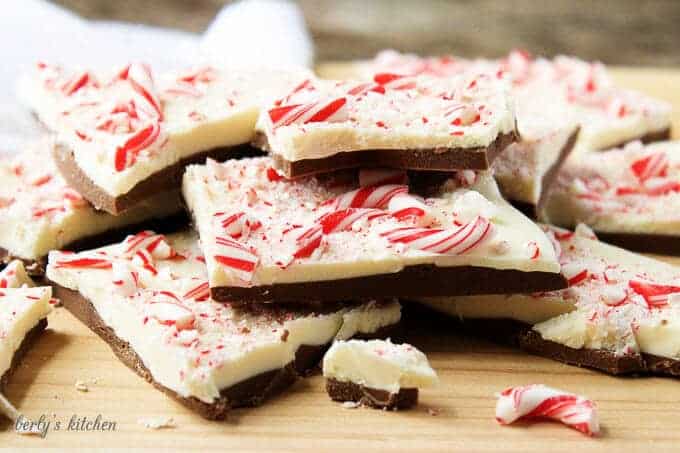 …