Mixed berries, cinnamon, and nutmeg are hidden under a buttery layer of crust in this mixed berry cobbler recipe. Top it with your favorite ice cream!
I don't make a lot of cobblers simply because everyone in my house likes a different style of crust.  John likes more of thick, dense biscuit-like crust.  I prefer a flaky, buttery, pie-like crust.  Kale doesn't really like cobbler, so we usually make him an oatmeal cream pie or chocolate chip cookies.
Over the weekend, I made something that required a crust and had some extra left over.  John did what he does best and took my leftover crust pieces and suddenly this cute little ramekin of cobbler appeared.  I couldn't wait to share this recipe with you.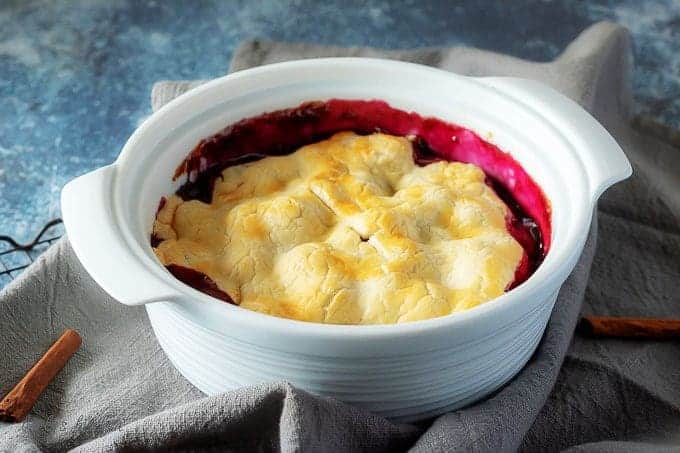 …