Warm and comforting chorizo enchiladas smothered in gooey, melted cheese and spicy red sauce. The perfect go-to dish for your next Fiesta Friday dinner!
Are you tired of the same old tacos and burritos? Well, we were, so Kim and I decided to try something new. These chorizo enchiladas were so tasty that we couldn't wait to share them with you. Not only are they smothered with gooey cheese, each one is loaded with spicy chorizo sausage.
The dish only takes about 45 minutes from start to finish. I can't think of a better semi-homemade recipe to try for your next Fiesta Friday.  Best of all, the recipe can be modified for lower calories, organic, or gluten-free diets.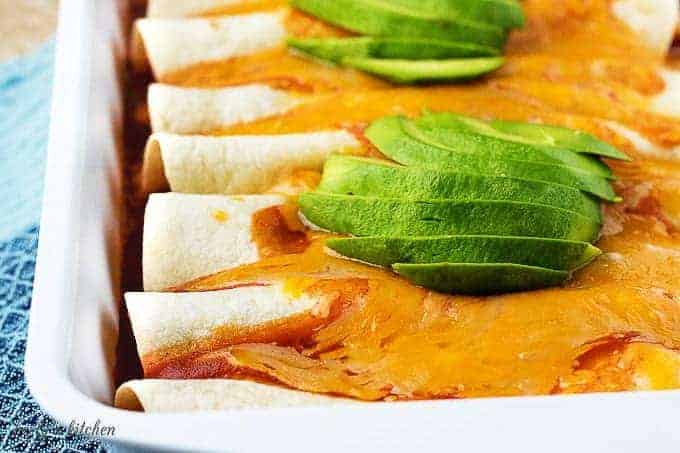 …