Nothing beats a slice of homemade blueberry pie. Our blueberry pie recipe has all the flavor of a homemade dessert but takes half the time to prepare.
Man, this is my favorite time of the year! We get to bake up all kinds of treats, from cakes and pies, to casseroles and turkeys. It's a great time to be a cook. Personally, I don't mind spending a lot of hours in the kitchen during the holidays. I get pleasure from seeing others enjoy the food I've prepared. However, not everyone feels that way and I understand completely. Many other people would rather be enjoying the food and festivities.
For those individuals, we try to create recipes that look and taste homemade, but don't require you to be sweating in the kitchen all day. Keeping that in mind, we decided to share a simple blueberry pie recipe. While it may look complicated, I promise, it's pretty easy. Moreover, I have added some additional tips and links below to help you spend less time cooking and more time celebrating the holidays with family and friends. Now, let's get this pie rolling!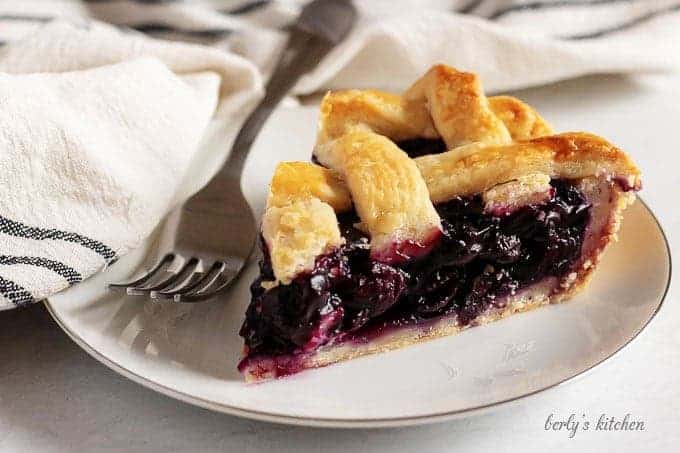 …