A fast and easy grilled shrimp appetizer that mixes savory seafood seasoning with tart and tangy key lime dipping sauce. It's sure to be a BBQ favorite!
It's been a few months since Kim and I made the move from Florida to Arkansas. While Arkansas has always been home to us, it's where we met after all, there are a few things we miss about living on the coast. Light, island themed dishes and happy hours featuring tropical drinks and tapas inspire a strange homesickness that the gorgeous mountain scenery just can't satisfy.
Since I've no ambition to move back to the Sunshine State, I have only one option. Bring the flavors of Florida into my own home here in the Ozarks. What better way to do that than to serve a dish featuring a tangy lime native to the Keys? Let's get started!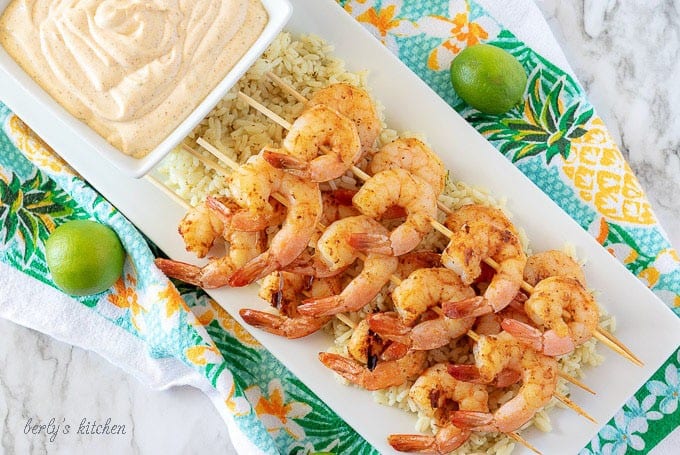 …