This Easy Cinnamon French Toast recipe is miles above the rest. It's loaded with spices like cinnamon, nutmeg, and ginger, then topped with a sweet maple syrup.
In my experience, there are two categories of French toast. Sweet and savory. My grandma makes the savory kind with slices of white sandwich bread dipped in a basic scrambled egg and salt batter. The soaked bread is grilled in butter then topped with more butter and syrup. It's more of a fried, eggy bread of sorts.
John grew up eating a sweet version of French toast. His dad used an egg batter filled with, cinnamon, sugar, and a pinch of nutmeg. Slices of bread were soaked in the sweet batter then cooked in butter. Next, the French toast was topped with syrup.
John tweaked his Dad's version a bit and has been making it for us for over 17 years. It's hands down the best French toast recipe I've ever eaten. It goes great with some scrambled eggs and a berry smoothie.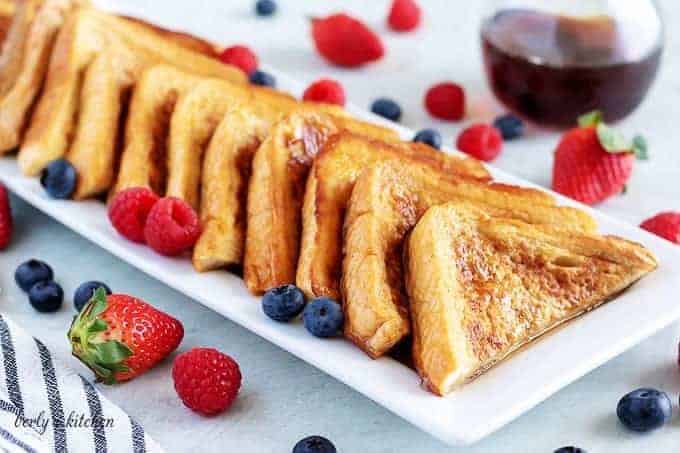 …