An amazing Mongolian chicken dish made at home using your Instant Pot or favorite pressure cooker. Asian-inspired and simple to make, it doesn't get any easier than this to create your favorite sweet and spicy take-out meal.
I have to say, when Kim first approached me about creating this dish for our Instant Pot, I was skeptical. However, she had done her research and had plenty of inspiration. She pointed me in the right direction and I was able to tweak the ingredients enough to make a sweet and spicy Mongolian Chicken dish your whole family will love.
With that being said, some people may want to increase the red pepper flakes. We don't usually eat overly spicy foods, so if the heat is a little low for you, feel free to crank it up! How about we get started on this copycat of a popular take-out meal.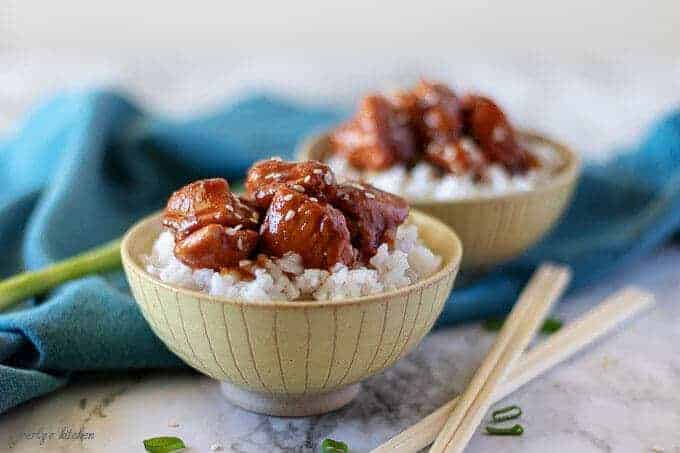 …