Hello and welcome to Berly's Kitchen. We're glad you stopped by our About Us page to learn a little more about our background and what Berly's Kitchen is all about. Please take a look around. We'd love to hear from you with any questions or comments.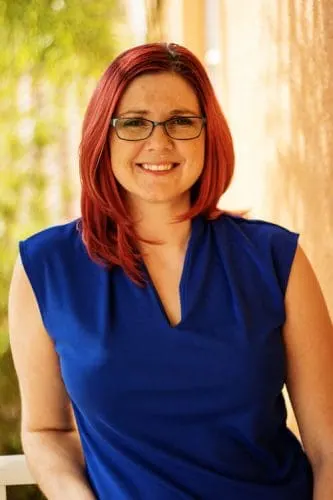 Who is Berly's Kitchen?
I'm Kimberly Vargo, the co-owner, blogger, photographer, videographer, and content creator for Berly's Kitchen. If you're wondering how Berly's Kitchen got its name, simply take "Kim" off of "Kimberly" and you're left with "Berly."
It's been my nickname for some time now, so it was only fitting that we would use it for the site's name. Plus, Berly is unique, so it was unlikely that the domain was taken.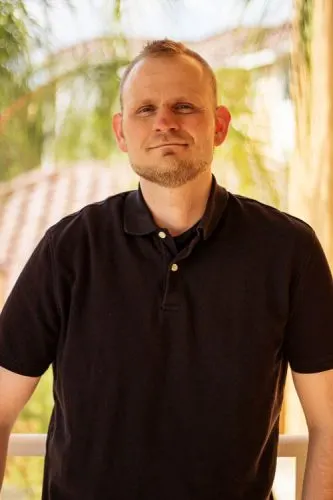 Johnathan Vargo (John as he's know around here), my husband, joined Berly's Kitchen in November 2016. You've probably seen his name sprinkled throughout some of the posts.
John is the co-owner and business manager and has taken a step back during the last year to focus on his health, but he still checks in every now and then. You may even see him answer a comment or two.
How Did Berly's Kitchen Come to Life?
John and I met while working in a restaurant in 2001. When we were dating, we spent hours talking about what it would be like to open a food-based business together.
At the time, blogs weren't "a thing," so Berly's Kitchen wasn't on our radar. We were throwing around the idea of a small restaurant or food truck.
Fast forward to 2015. I was at a job that I didn't love, and John's health was starting to deteriorate at a faster rate than we anticipated. We needed a backup plan just in the case that job didn't work out and in the event John needed to stop working.
I launched the site in November 2015 to showcase classic, home cooked dishes and desserts. Nothing fancy, just basic cooking without a lot of pre-mixed ingredients and canned doughs. That initial idea has morphed into the Berly's Kitchen of today with lots of appetizers, cocktails, pressure cooker recipes, desserts, and main dishes.
The first recipe published on Berly's Kitchen was an English Toffee recipe my Aunt Jeannie shared with me. The second was my recipe for homemade cinnamon rolls which is one of the top five most popular on the site to date!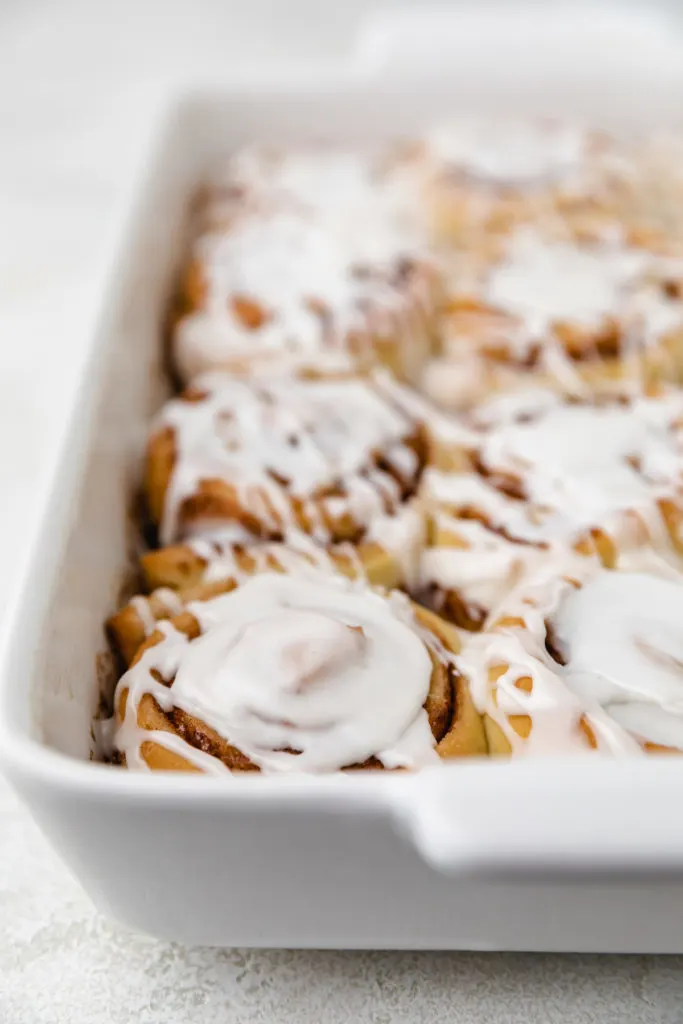 Life Before Berly's Kitchen
Life before the blog was hectic to say the least. I started working in the restaurant industry at age 15. It's a fun but challenging industry, and I stayed in it until age 25.
After graduating college it took a few years to find a job in my career field, but I was finally able to get a job with a state agency. I was lucky enough to have some outstanding jobs with some great state agencies for 13 years before making Berly's Kitchen my full-time job.
Prior to joining me on this adventure, John had several years experience working in the restaurant industry, as well as, the business management and customer service fields.
John started working in restaurant at age 14 and has worked in both fine and casual dining. He learned the foundations of cooking and was even a sous chef. His Homemade Chicken Alfredo, Cinnamon French Toast, and Bechamel Sauce are some of my personal favorites.
When we lived in Florida, he received his bartender's certification, so most of the amazing cocktails, like our Coconut Rum Mojito, are his creations.
Aside from restaurant, John spent several years as a manager in the business and transportation logistics fields. Together, we have over 20 years experience in the food industry, plus John's knack for making drinks! That means we have lots of tasty recipes to share.
Places We've Been Featured
Buzzfeed
Woman's World Magazine (Print Version)
Shari's Berries
The Chew
Parade (Community Table)
Dishing with Delishes (Podcast)
Foodgawker
Elle France
MSN
MSNBC Make It
Popsugar
Keto Gatherings Cookbook (Photography Only)
Right This Minute
Brands We've Partnered With
Thanks so much for reading! We're glad you're here.
~ Kim
We would love to hear from you!
You can find our Gmail Email here: kimberly[at]berlyskitchen[dot]com or john[at]berlyskitchen[dot]com.