Compound Butter – It's a savory and delicious topping for your potatoes or as a spread for toast. Our sour cream and chives compound butter has your sides covered.
I don't know about you, but sometimes I get a craving for buttered toast. While a simple salted butter on a toasted slice of bread usually hits the spot, there are times when I need more.
More of what you ask? Well, simply put, more flavor. That's where a flavored butter can come in handy.
Compound butter is easy to prepare, takes very little time, and comes in a multitude of varieties.
We have made a sour cream and chives butter that only takes four ingredients and can be whipped up in no time. Did you see what I did there, whipped butter, get it?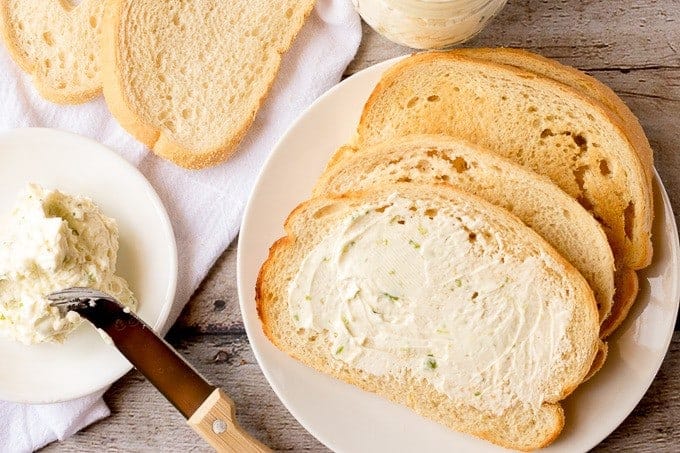 Let's try move past that lame attempt at humor and focus on what's important; a delicious compound butter that can be used for more than just toast.
Since it has sour cream and chives, you can bet it works beautifully on potatoes. From simple baked options to loaded Hasselback potatoes, the combination of flavors in this butter is the perfect match.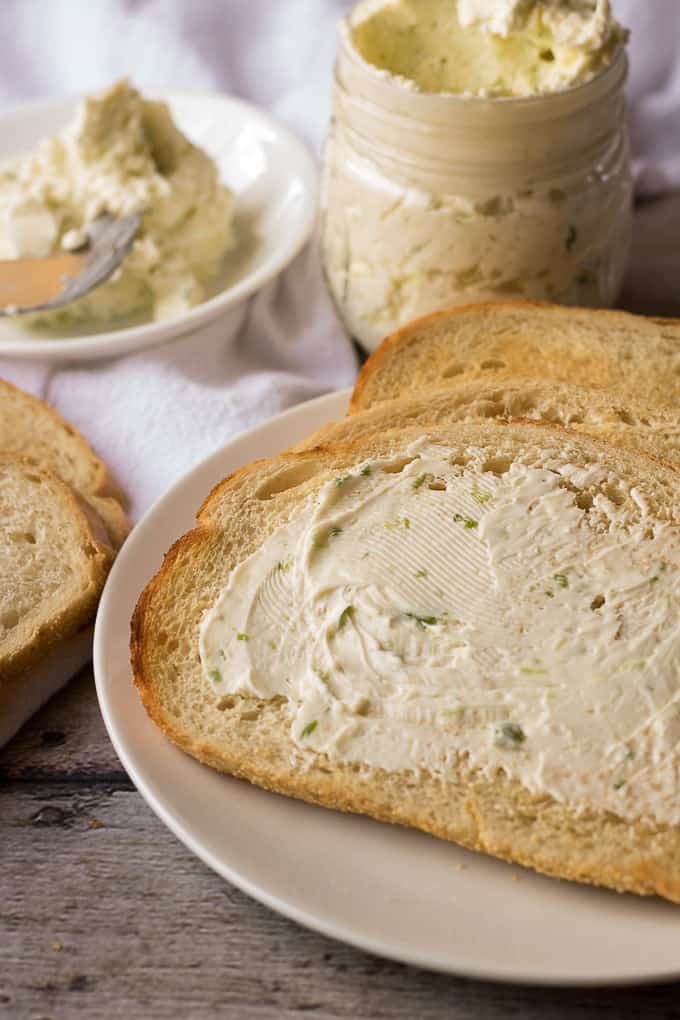 One unique way to use our compound butter is as a topping for your steak. It might sound strange at first but think about it.
All that creamy butter and sea salt melting into a sauce on your favorite cut of meat. I haven't tried it on chicken or fish yet.
However, you may want to try it on those meats as well.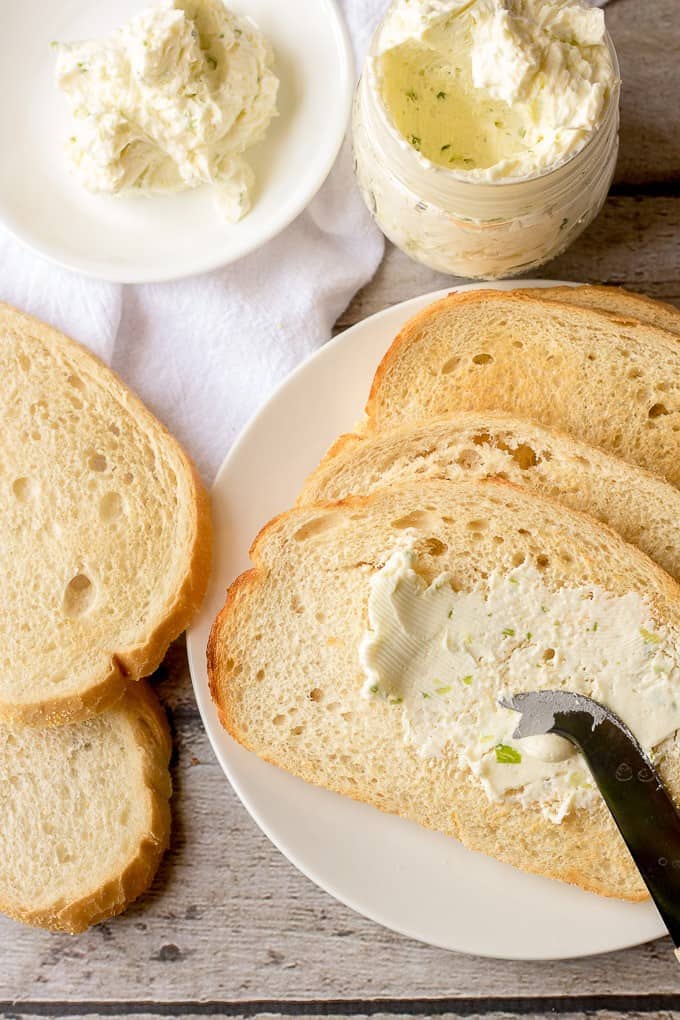 In closing, the best thing I can say about this compound butter is that it only lasted about three days before it was gone. Oh, and please correct me if I am wrong, but I think this recipe might be keto friendly.
If so, this might be our first ever keto friendly offering. As always, I wish everyone a long life, love everlasting, and a belly full of silky smooth butter!
Other compound butter recipes you may enjoy:
Yield: 20 Servings
Sour Cream and Chives Compound Butter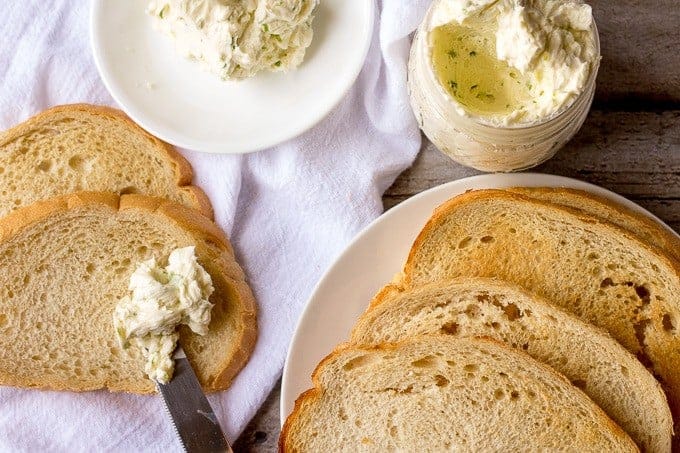 It's a savory and delicious topping for your potatoes or as a spread for toast. Our sour cream and chives compound butter has your sides covered.
Ingredients
8 Ounces Unsalted Butter, (two sticks, softened)
1 Teaspoon Sea Salt
1/4 Cup Chives, (green onions, diced)
1/4 Cup Sour Cream, (full fat)
Instructions
First, remove the butter from your fridge and allow it to soften before starting the recipe.
Next, dice the chives.
Then, in a large mixing bowl with a hand mixer or food processor, combine all the ingredients until the butter is smooth and creamy.
Last, transfer the butter to a sealed container and store it in your fridge between uses.
Notes
The calorie count listed is an approximation based on the ingredients listed. Actual calorie count may vary. A serving size is considered to be about one tablespoon.
The prep time listed doesn't include the time needed for the butter to soften.
The finished product should be placed in a sealed container in your fridge for up to seven days.
Recommended Products
As an Amazon Associate and member of other affiliate programs, I earn from qualifying purchases.
Nutrition Information:
Yield:
20
Serving Size:
1 grams
Amount Per Serving:
Calories:

87
Total Fat:

9g
Saturated Fat:

6g
Unsaturated Fat:

0g
Cholesterol:

25mg
Sodium:

119mg