*This post may contain affiliate links. As Amazon Associates we earn from qualifying purchases.
A simple lemon quick bread recipe using pantry staples to create a sweet and tangy dessert bread with a decadent lemon glaze!
For today's post, we're sharing our lemon quick bread recipe. Nothing says dessert like a sweet bread topped with a sugary glaze.
Obviously, we can't get enough bread. If you take a peek at our blog, you'll find that we have a number of different easy dessert bread recipes.
From our best banana bread recipe to seasonal favorites like our easy pumpkin bread, we've got something you'll love.
In fact, Kim even has breakfast covered with a sticky bun braided bread or a simple strawberry bread.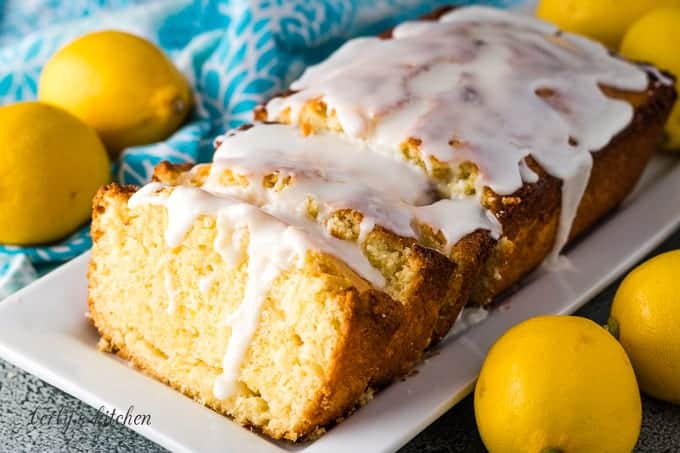 However, that sweet bread recipe is bit more complex than the other ones I mentioned.
So, instead we're going to focus on quick and easy dessert breads. Like this quick lemon bread topped with a lemon glaze.
While the detailed instructions seem long, it's only because we provided process photos to show every little step.
Trust me, once you get started you'll see how easy lemon bread can be. Shall we get started?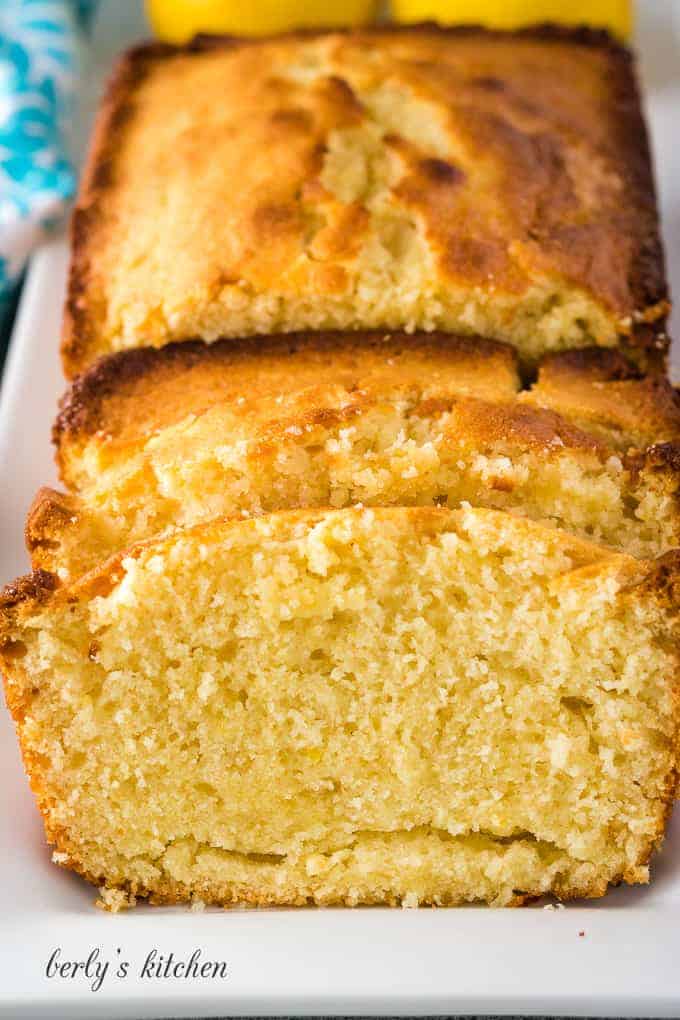 How to make lemon bread?
First, take your butter out the fridge and let it soften. Once it's soft, preheat your oven to 350 degrees F.
Also, go ahead and grease a 9×5-inch loaf pan with extra butter or non-stick cooking spray. You can use shortening if you prefer.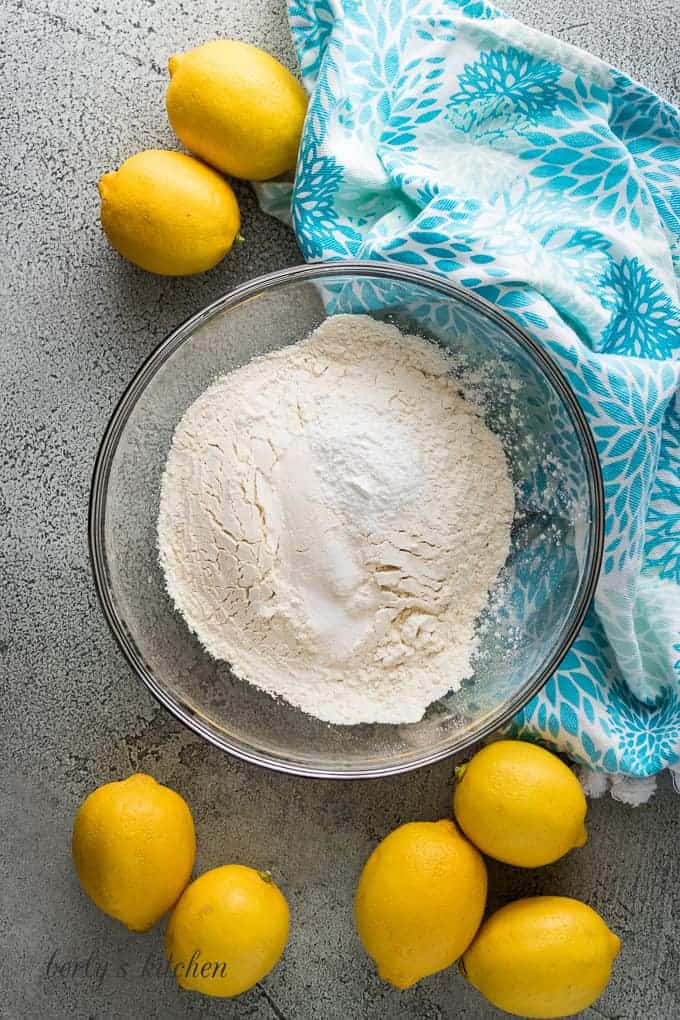 Next, grab a large mixing bowl and combine 2-cups of flour, 1 1/2-tsp. baking powder, and 1/2-tsp salt.
I recommend using a whisk or fork to mix everything. Set the bowl aside for now.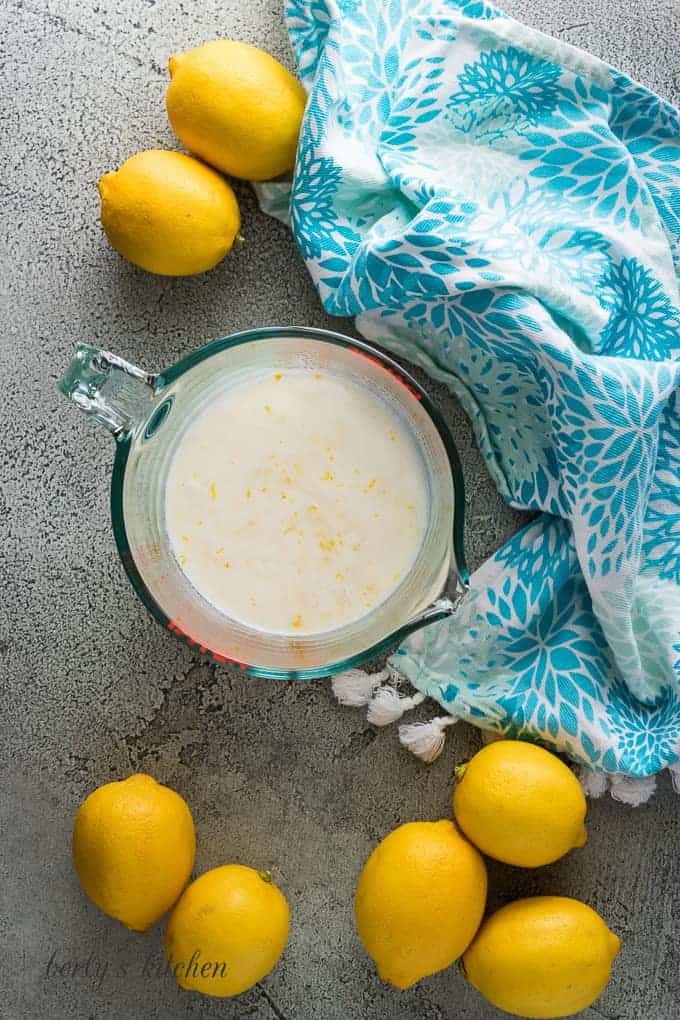 Afterward, grab a large measuring cup or small mixing bowl and combine 3/4-cup buttermilk, 1/4-cup lemon juice, and 1-tbsp lemon zest.
Again, use your whisk or fork to quickly mix the ingredients. Set the measuring cup or bowl aside.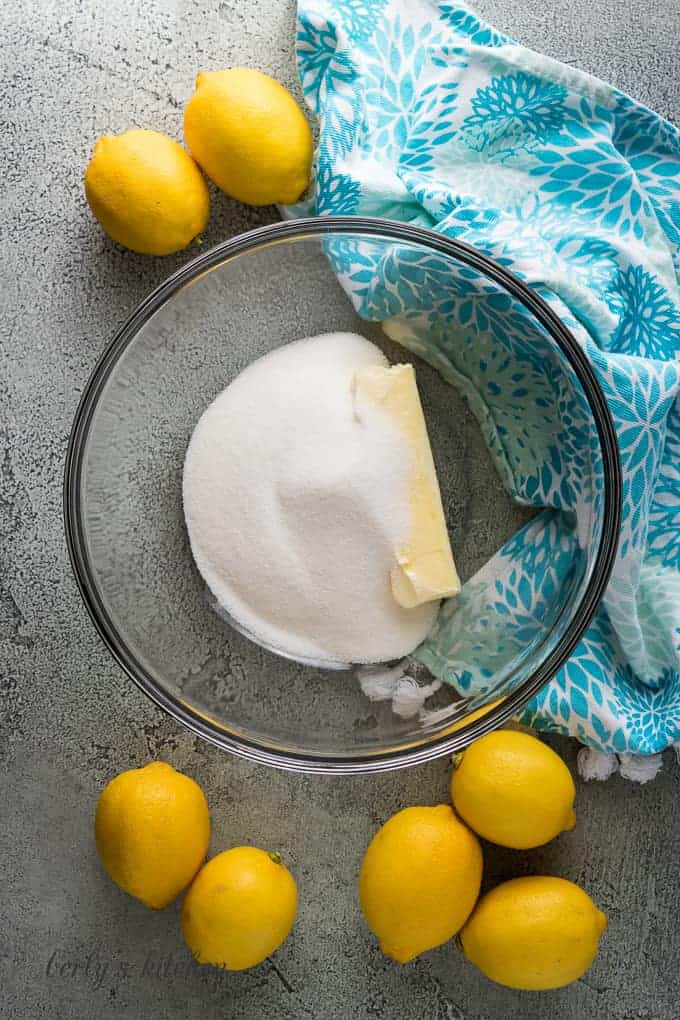 Now, in another mixing bowl, combine 1-cup sugar with 1/2-cup (1 stick) softened butter. For this step, you'll want to use a hand or stand mixer (with paddle attachment).
Because, you need to mix the ingredients until the butter and sugar are light and fluffy.
Start on slow speed, then as mixture comes together, up the speed to medium.
Continue mixing until your ingredients have properly combined. This is called creaming the butter and sugar.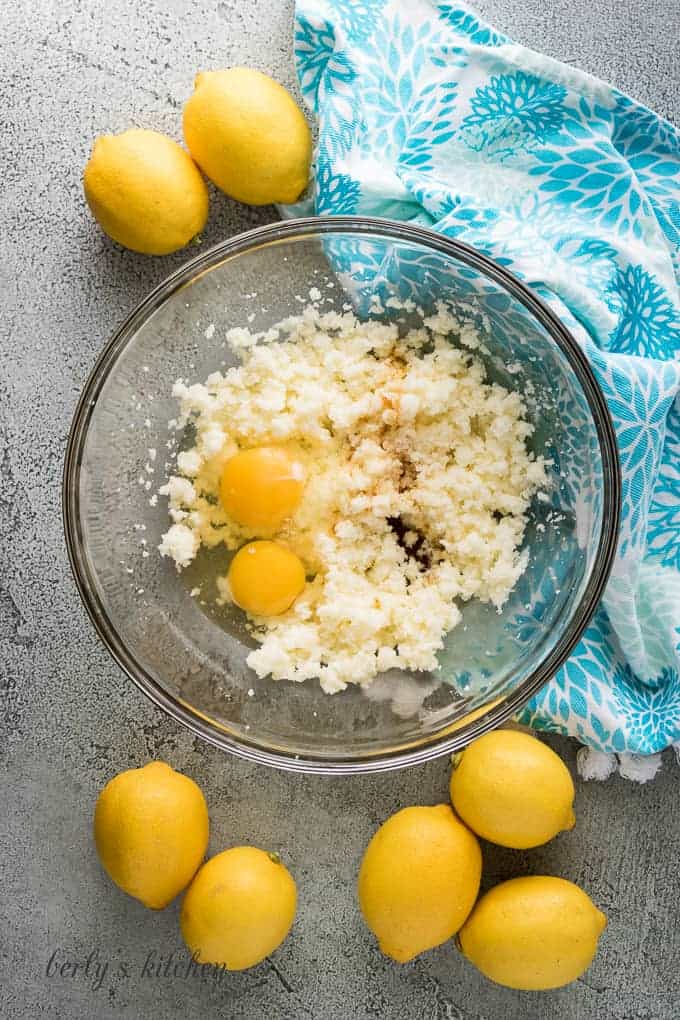 Then, add 2 large cracked eggs and 2-tsp. vanilla extract to butter and sugar mixture.
Combine the ingredients until the eggs and vanilla are fully incorporated. At this point, it's time to create the lemon bread batter.
Pour the buttermilk mixture into the bowl with flour mixture. Afterward, add the butter sugar mixture to the flour and buttermilk mixtures.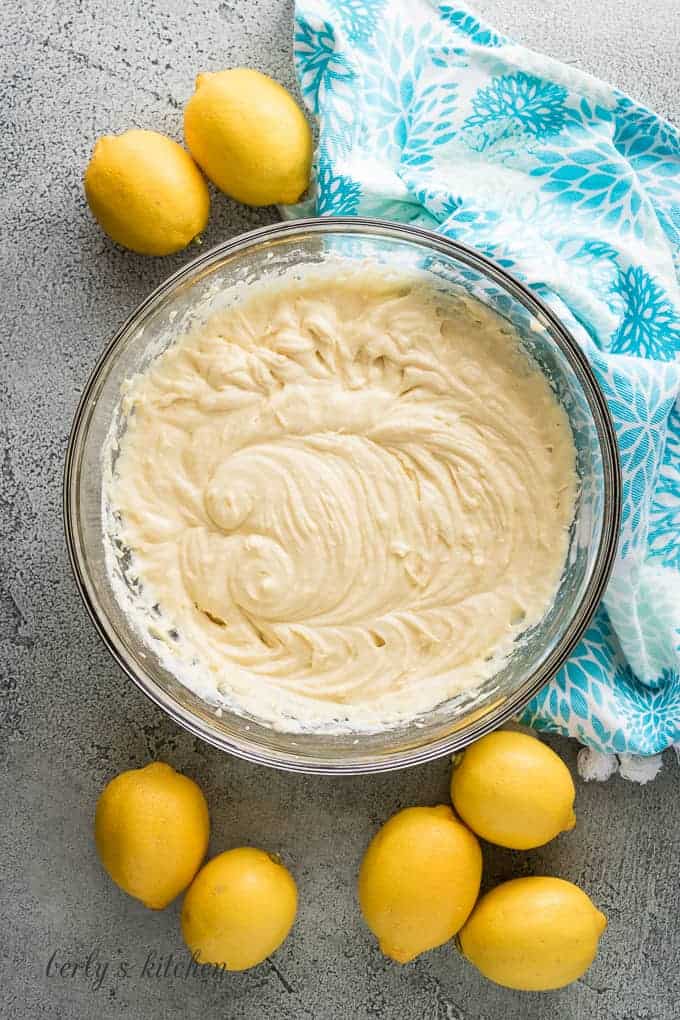 Basically, combine all three mixtures together in 1 bowl. Use your hand mixer on slow speed to combine all the ingredients into a batter.
Your lemon quick bread batter should similar to the batter in the photo above.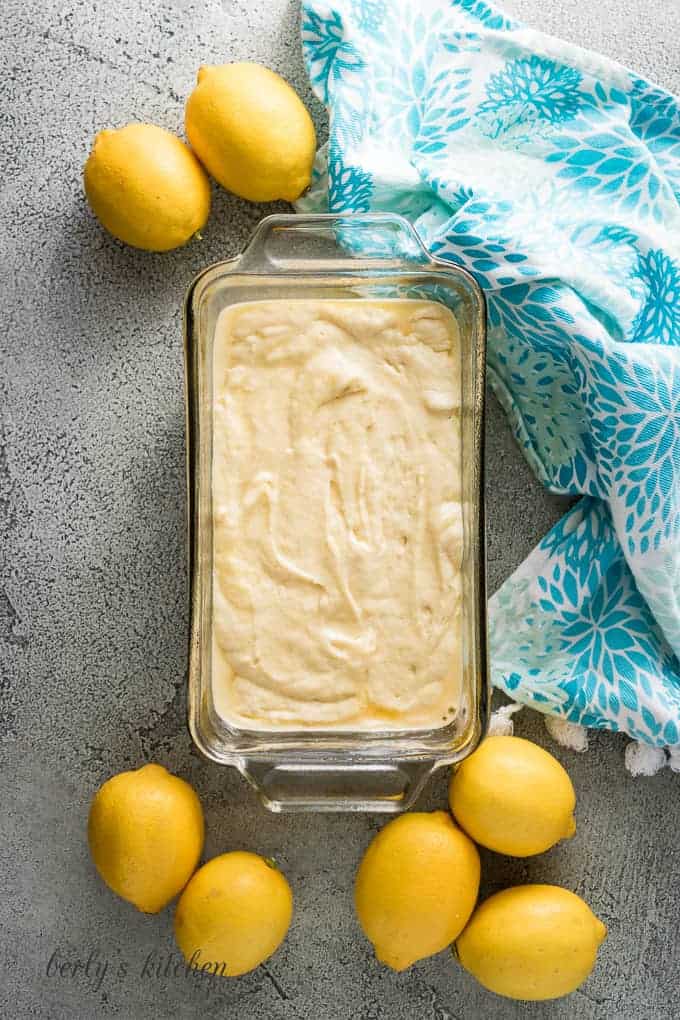 Now, when everything is mixed, transfer the batter to the prepared loaf pan.
Baking the lemon bread:
Last, place the quick bread into the preheated oven to bake for 50-60 minutes or until it's done.
To know when the bread is cooked, push a toothpick into the center of the loaf. If it comes out clean, then lemon bread is done.
Place the pan on a cooling rack for about an hour before removing the loaf from the pan. It's time to make the lemon glaze recipe.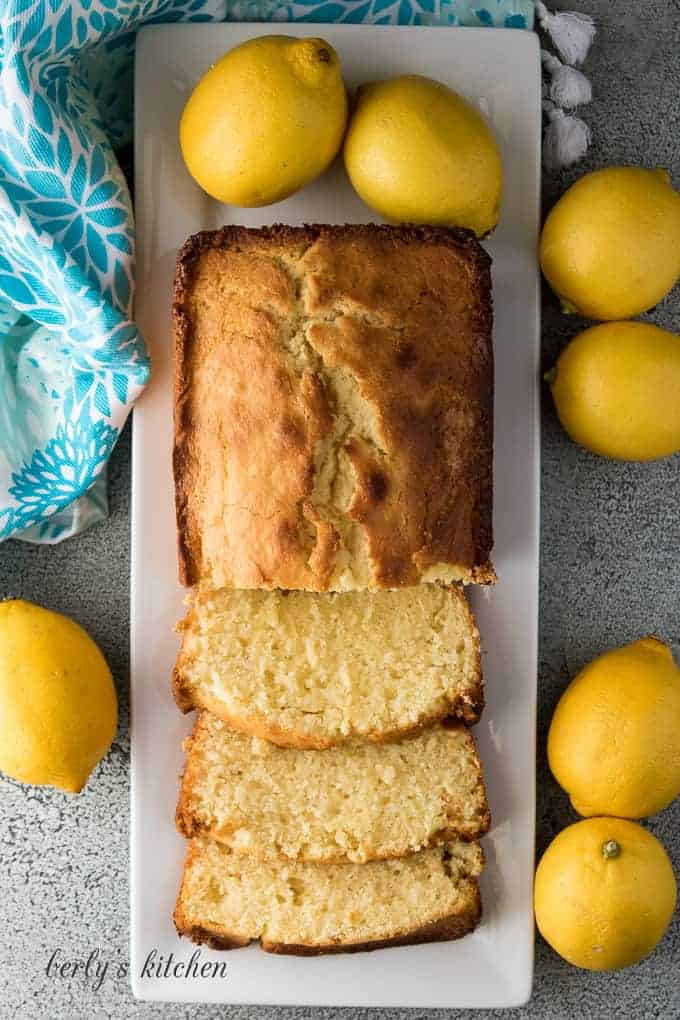 How to make lemon glaze?
First, grab a small mixing bowl and add 1-cup powdered sugar to the bowl.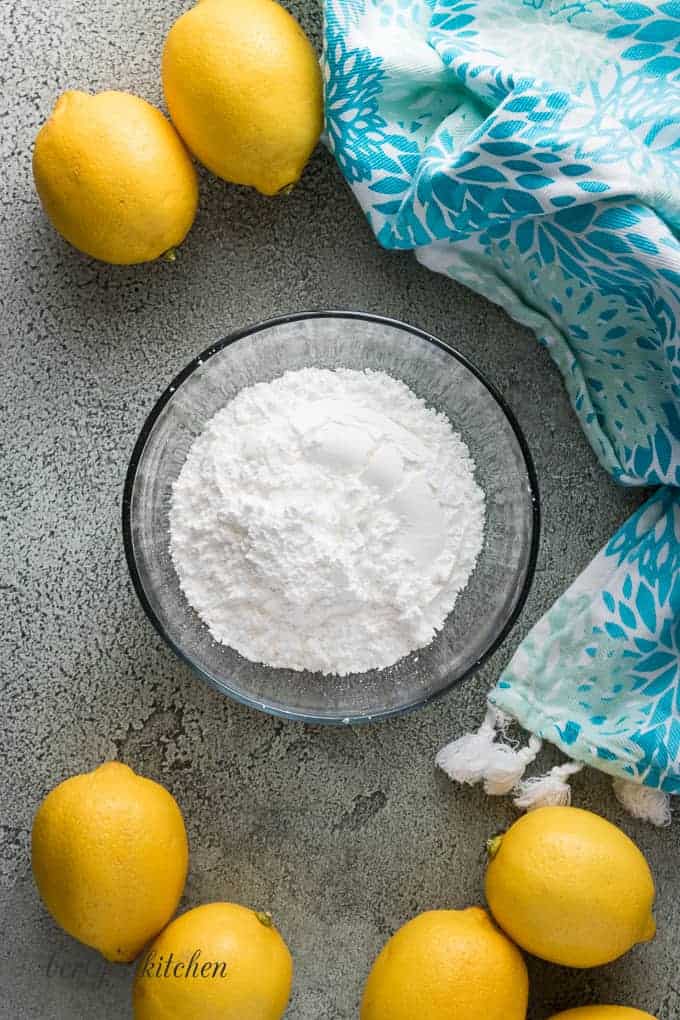 Next, add 2-tbsp lemon juice to the powdered sugar. Using a whisk or fork, mix the ingredients to form a glaze.
The lemon glaze might need a little extra liquid to reach the right consistency. Feel free to add more lemon juice or milk.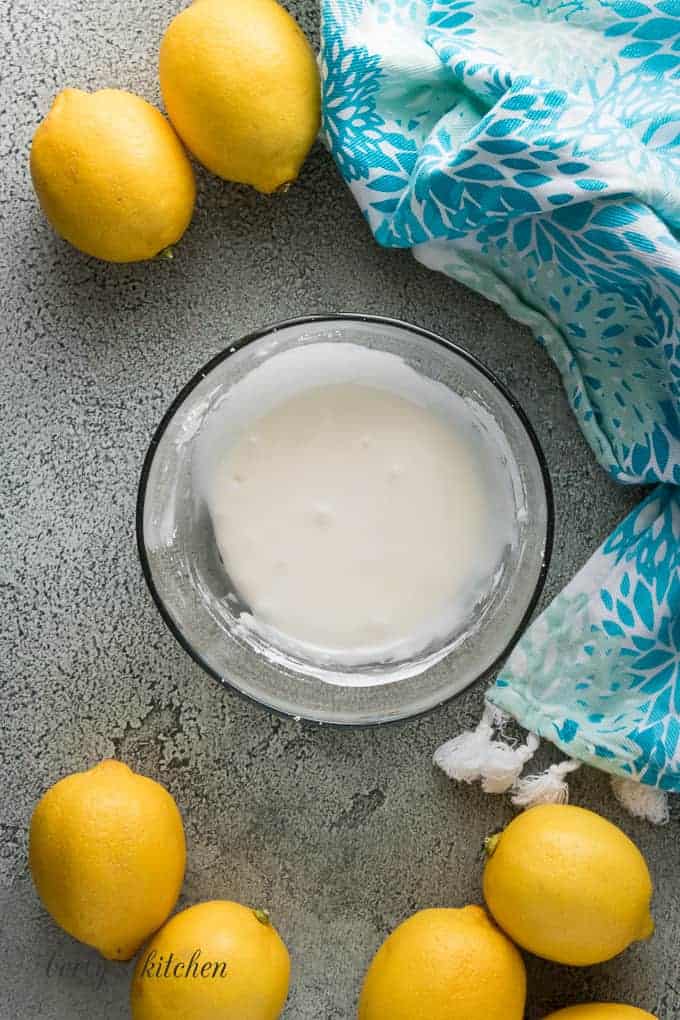 With that being said, I would only add a teaspoon of liquid at a time. Otherwise, you could add too much liquid and create a mess instead of a delicious glaze.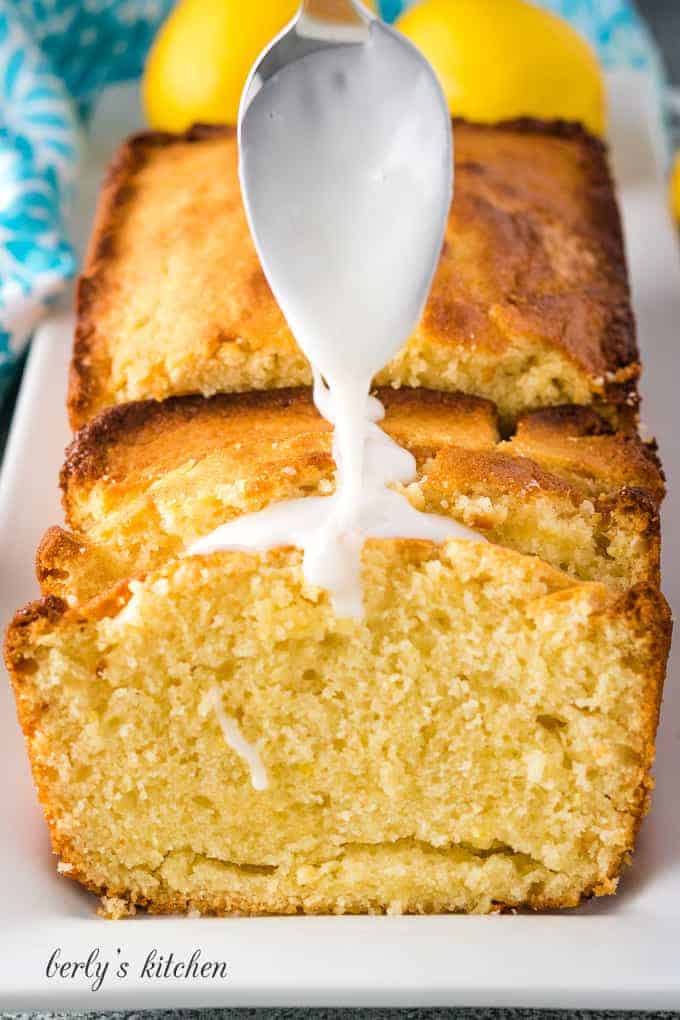 Last, drizzle the glaze over the lemon quick bread and slice it into 10 equal sized pieces.
That's it, your easy lemon bread recipe is done! Kim and I hope you enjoy the dessert and wish you all the best 🙂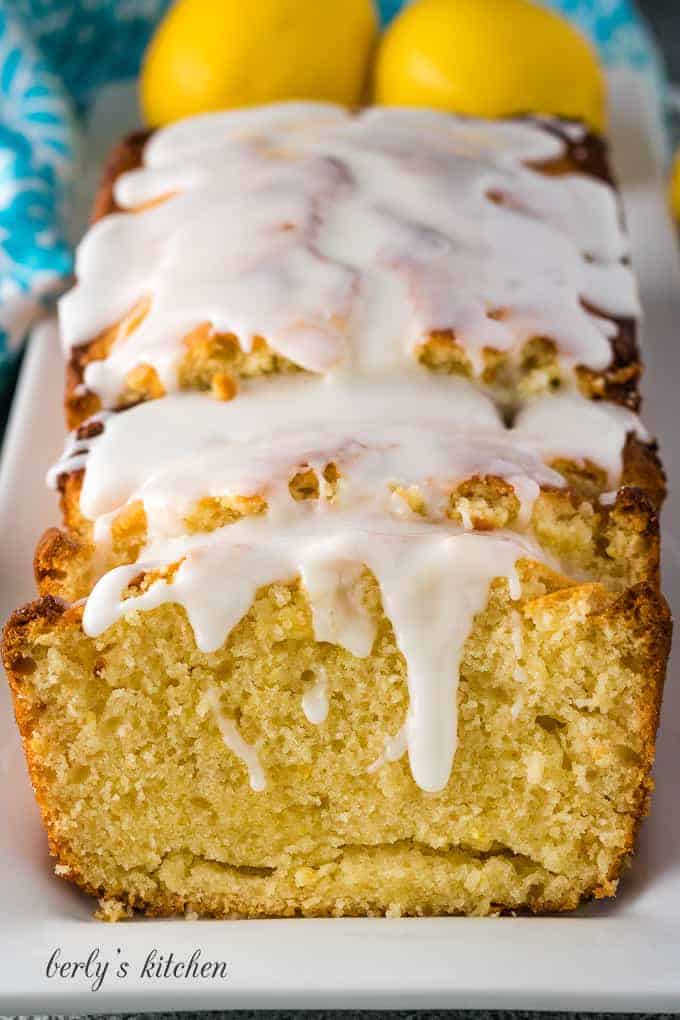 Recipe Tips:
If you don't have buttermilk, you can always substitute milk mixed with lemon juice or milk mixed with vinegar. For our recipe, place 1-teaspoon of lemon juice (or vinegar) into a measuring cup. Then add milk until it measures 3/4-cup. Let it set for 2-3 minutes to create a homemade buttermilk substitute.
You can use water and ground flax as an egg substitute for this recipe. Simply combine 1-tablespoon of ground flax seed with 3-tablespoons of water for each egg needed. Let the mixture sit for a few minutes before using. It should congeal and create a thick liquid.
Don't have fresh lemons handy? That's okay, you can use refrigerated lemon concentrate in place of fresh lemon juice. Use the amounts in parenthesis on the recipe card. For the lemon zest, leave it out or add an extra teaspoon of lemon concentrate.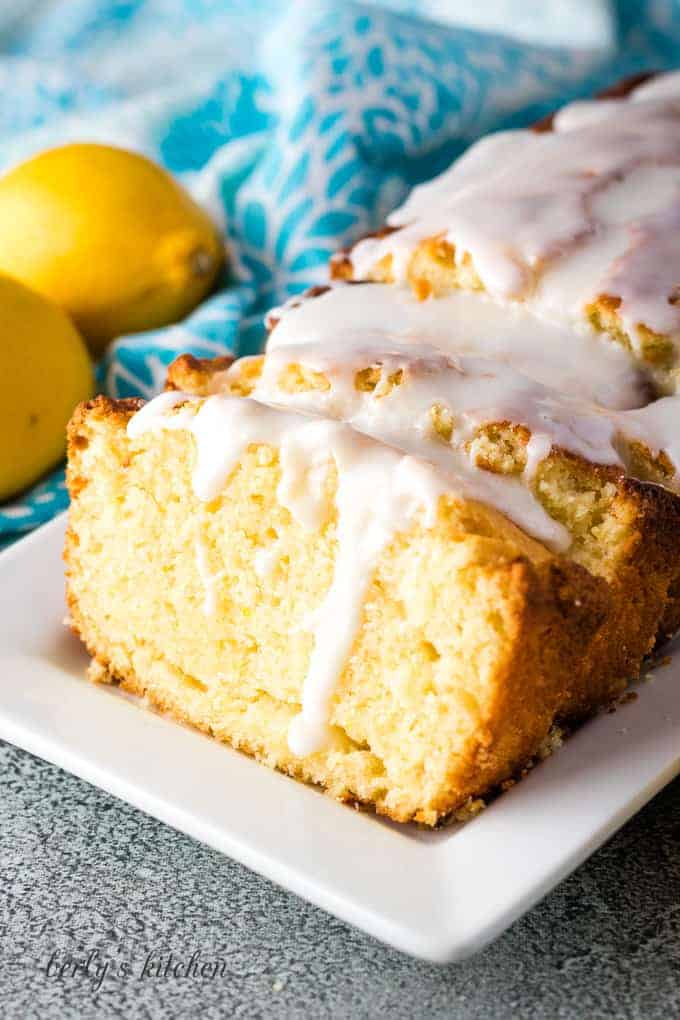 If you like this recipe, please leave us a comment and rate the recipe card. You can also find us on Facebook, Pinterest, Twitter and Instagram searching for Berly's Kitchen!
Join our Facebook group for more recipes from Berly's Kitchen, our new site More Than Meat and Potatoes, and some of our blogger friends!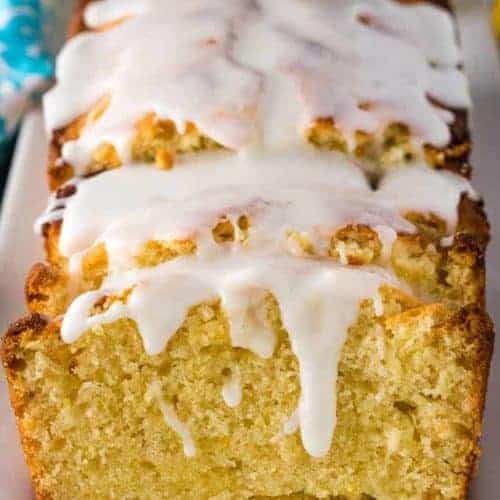 Lemon Quick Bread Recipe
Total Time:
2 hours
10 minutes
A simple lemon quick bread recipe using pantry staples to create a sweet and tangy dessert bread with a decadent lemon glaze!
Ingredients
Easy Lemon Quick Bread
2 Cups All-Purpose Flour
1 1/2 Teaspoons Baking Powder
1/2 Teaspoon Salt
3/4 Cup Buttermilk
1/4 Cup Lemon Juice, (freshly squeezed or 3-tbsp of refrigerated)
1 Tablespoon Lemon Zest
1/2 Cup Unsalted Butter, (softened)
1 Cup Granulated Sugar
2 Large Eggs
2 Teaspoons Vanilla Extract
Easy Lemon Glaze
1 Cup Powdered Sugar
2 Tablespoons Lemon Juice, (freshly squeezed or 3-tsp refrigerated and 3-tsp milk)
Instructions
To make lemon quick bread
Preheat the oven to 350° degrees F., and grease a 9 x 5-inch loaf pan. Set aside.
In a medium bowl, whisk together the flour, baking powder, and salt. Set aside. In a small bowl or measuring cup, combine the buttermilk, lemon juice, and lemon zest. Set aside.
Using a hand mixer and large bowl or stand mixer fitted with the paddle attachment, beat together the butter and sugar until light and fluffy (about 3 minutes). Add the eggs and vanilla and continue to beat until combined.
Add to the butter mixture the flour mixture and buttermilk mixture. Continue to beat just until combined and no flour streaks remain.
Pour the batter into the prepared loaf pan and bake for 50 to 60 minutes or until a toothpick inserted in the center comes out clean. While the bread bakes make the glaze.
To make an easy lemon glaze
In a small bowl, combine the powdered sugar and lemon juice until smooth. Add additional lemon juice or a touch of milk to thin out the glaze to the desired consistency.
After the bread bakes, let it rest in the loaf pan for 5 minutes before transferring to a wire rack to cool completely before adding the glaze and serving. Store leftovers in an airtight container for up to 5 days.
Notes
The calories listed are an approximation based on the ingredients and a serving size of 1 slice of the lemon quick bread topped with about 1.5 tablespoons of lemon glaze. Actual calories will vary.
Recommended Products
As an Amazon Associate and member of other affiliate programs, I earn from qualifying purchases.
Nutrition Information:
Yield:

10
Serving Size:

1 Slice
Amount Per Serving:
Calories:

327
Total Fat:

11g
Saturated Fat:

7g
Unsaturated Fat:

0g
Cholesterol:

64mg
Sodium:

232mg
Carbohydrates:

53g
Fiber:

1g
Sugar:

33g
Protein:

5g
Want more lemon dessert recipes?