*This post may contain affiliate links. As Amazon Associates we earn from qualifying purchases.
A flavorful beer marinade using a pale ale and a mixture of savory and sweet ingredients to create a delicious beef marinade that's perfect for grilling!
Summer grilling is in full swing, so it's time to break out your favorite marinades. From beef to veggies, we all have have one that we love.
For today, Kim and I are sharing our favorite beer marinade for beef. Notice, I said beef. I wouldn't use it for chicken, fish, or vegetables.
If you need a marinade for chicken or vegetables, then I recommend using our homemade Italian dressing recipe for that purpose.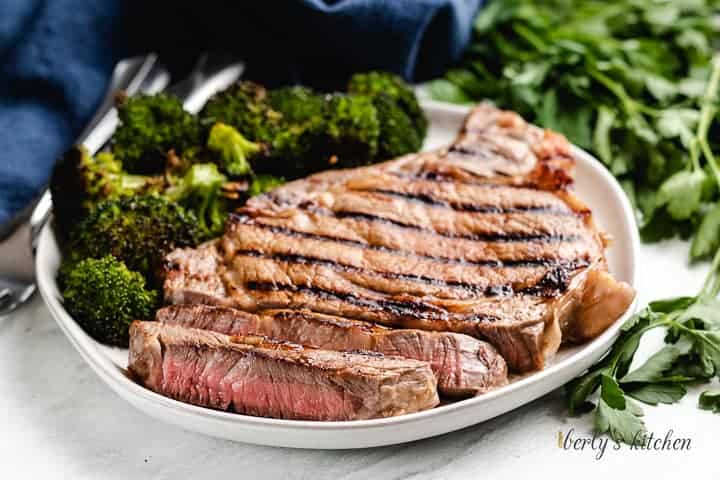 How to make a beef beer marinade?
First, grab a medium mixing bowl or large measuring cup.
After that, add in the beer, soy sauce, apple cider vinegar, brown sugar, Dijon mustard, ketchup, and Worcestershire sauce.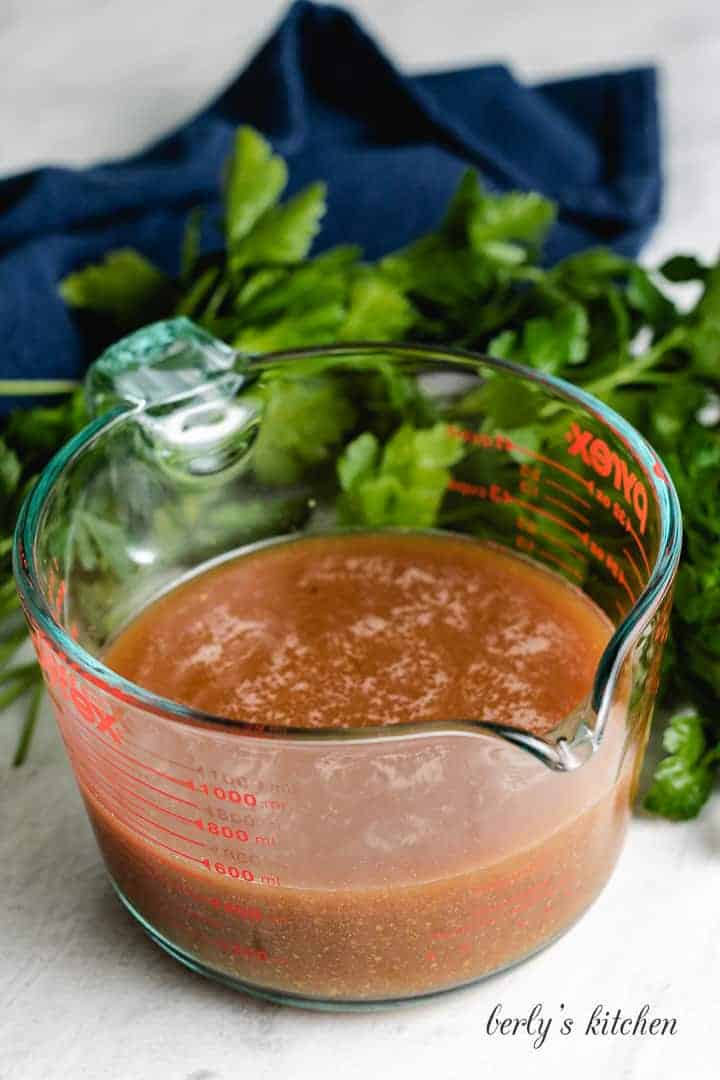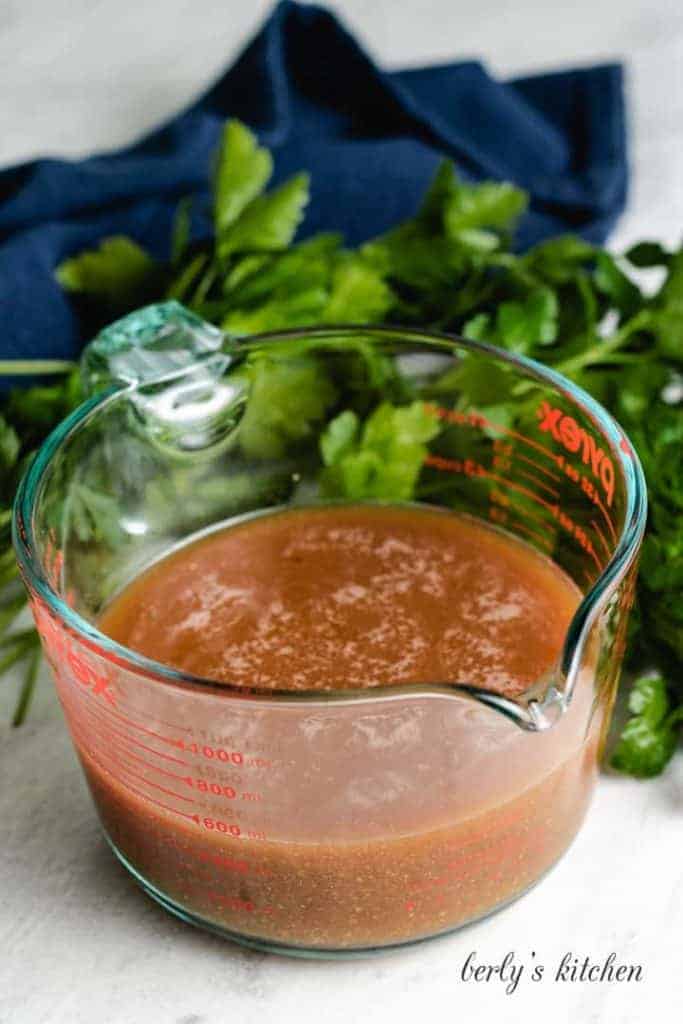 Then, use a whisk to mix all the ingredients. Now, pour the beer marinade over your choice of beef.
Place the meat into the fridge and let it marinate for at least 30-minutes. However, I wouldn't let anything marinate for more than 2-hours.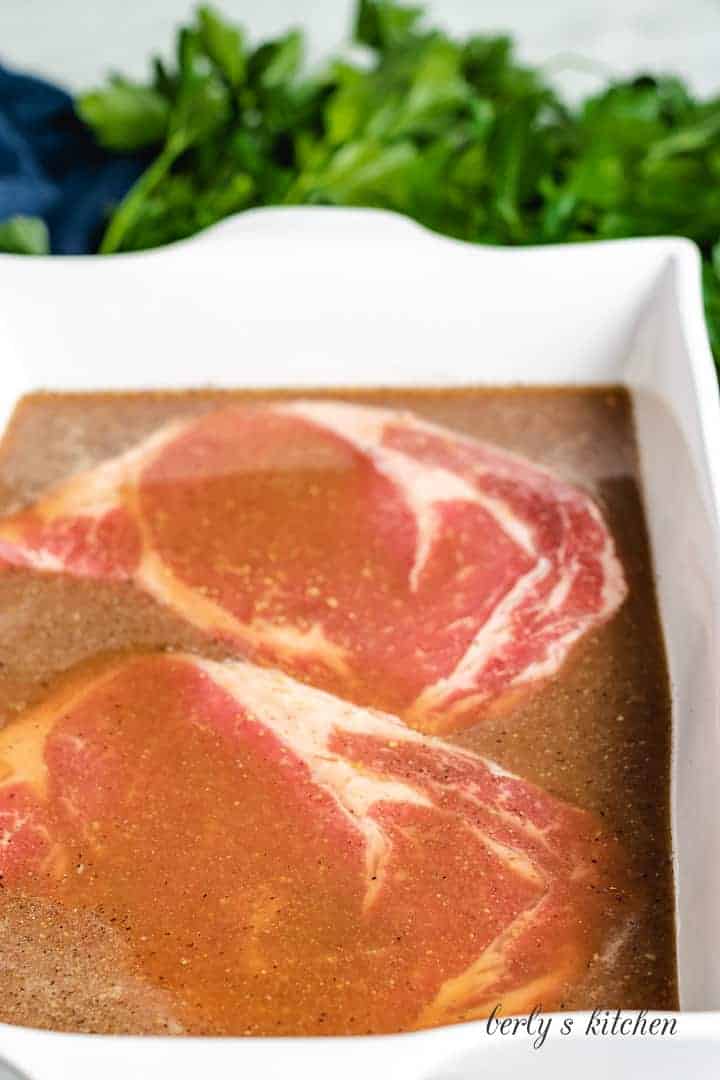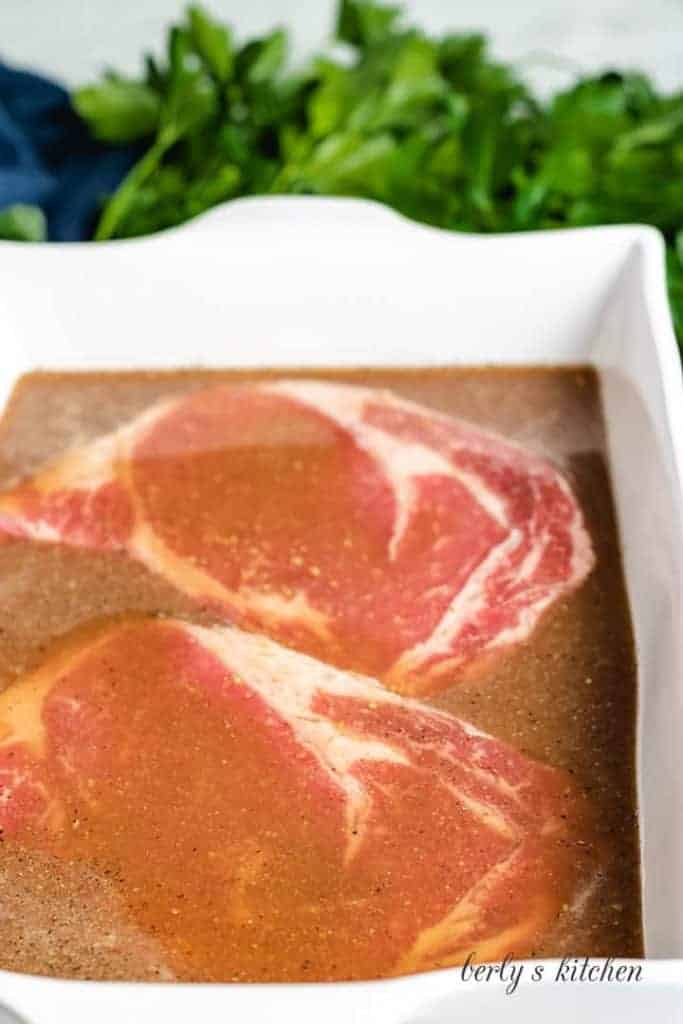 Last, remove the roast or steak from the fridge and grill it to your desired doneness.
That's it, your beef beer marinade is done! Kim and I hope you enjoy this condiment and wish you all the best 🙂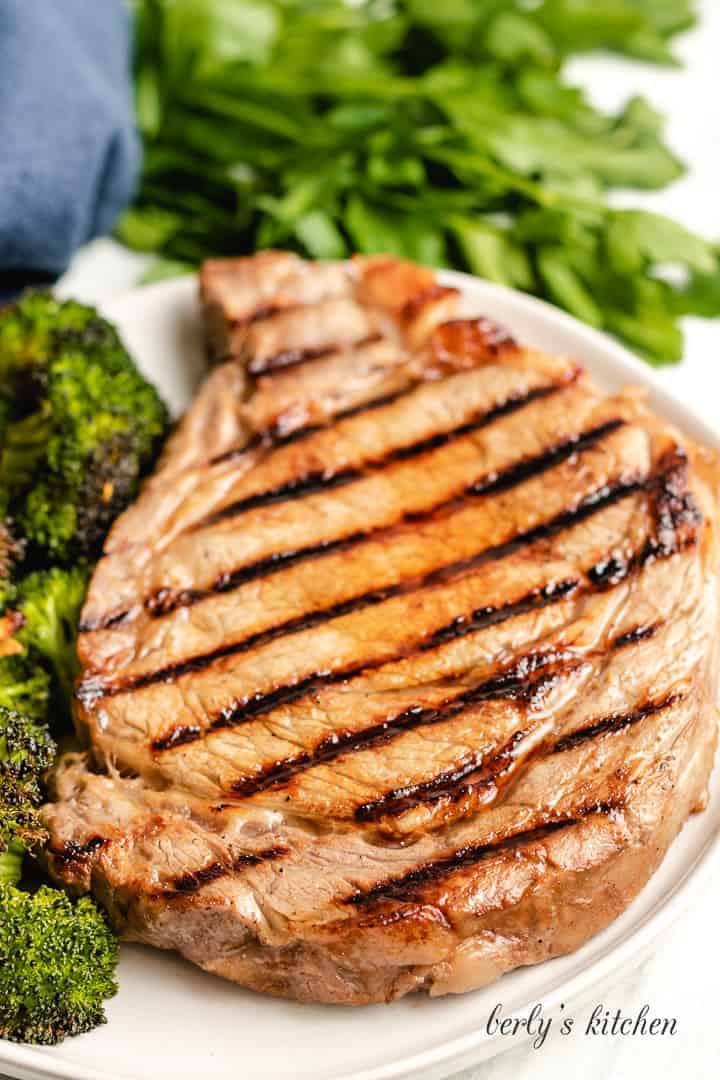 Should you marinade steak?
If you want to add a ton of flavor to any cut of meat, then you should marinate it. Furthermore, marinated meat is tenderized through the use of vinegar(s).

How do you marinate meat quickly?
The only thing I'm aware of is to refrigerate it and allow the meat to marinate for at least 30-minutes. With that being said, there might be other ways.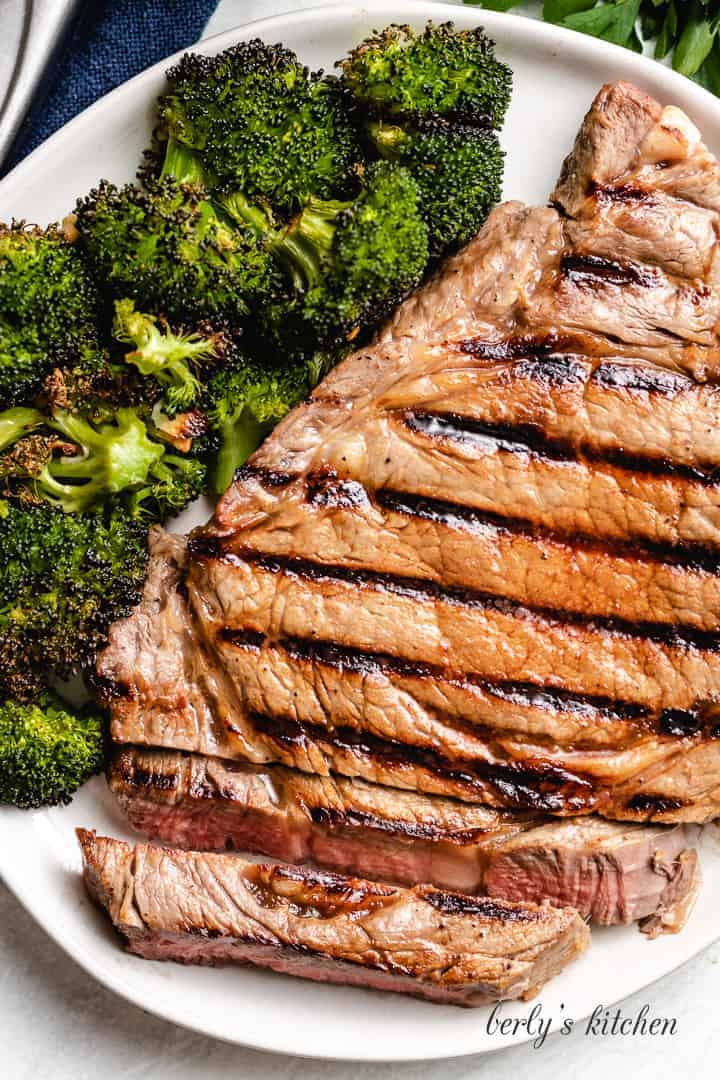 If you like this recipe, please leave us a comment and rate the recipe card. You can also find us on Facebook, Pinterest, Twitter and Instagram searching for Berly's Kitchen!
Join our Facebook group for more recipes from Berly's Kitchen, our new site More Than Meat and Potatoes, and some of our blogger friends!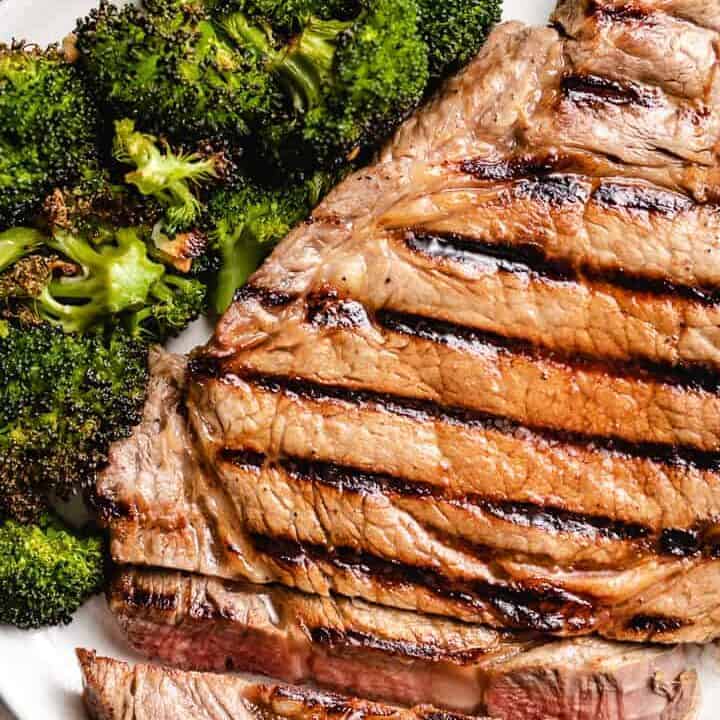 Beef Beer Marinade
Chilling Time:
30 minutes
A flavorful beer marinade using a pale ale and a mixture of savory and sweet ingredients to create a delicious beef marinade that's perfect for grilling!
Ingredients
12 Ounces Beer, (we used pale ale)
1/4 Cup Soy Sauce
1/4 Cup Apple Cider Vinegar
1/4 Cup Brown Sugar
2 Tablespoons Dijon Mustard, (or spicy brown mustard)
2 Tablespoons Ketchup
1 Tablespoon Worcestershire Sauce
Instructions
Place all ingredients in a medium bowl or large measuring cup, and whisk to combine. Pour over the steak, cover, and refrigerate for at least 30 minutes up to 2 hours.
When you're ready to cook the steak, heat a pan, grill, or griddle, and place the steak on the hot surface. Discard the remaining marinade. Cook the steak and enjoy!
Notes
The calories listed are an approximation based on the ingredients in the recipe card. Actual calories will vary. You can make the marinade up to 3-days in advance. Store it in a sealed container, in your fridge, until ready for use.
Nutrition Information:
Yield:

4
Serving Size:

0.5 Cup
Amount Per Serving:
Calories:

117
Total Fat:

1g
Saturated Fat:

1g
Unsaturated Fat:

0g
Sodium:

1013mg
Carbohydrates:

21g
Fiber:

1g
Sugar:

16g
Protein:

2g
Looking for more steak recipes?