*This post may contain affiliate links. As Amazon Associates we earn from qualifying purchases.
Homemade whipped cream is light, airy, and easy to make. It only takes three ingredients and five minutes to create the perfect topping for drinks and pies!
Homemade whipped cream only takes a handful of ingredients and less than ten minutes to prepare. Best of all, it's blank slate for creating your own unique whipped toppings.
For example, add a little cocoa powder and extra sugar and you have chocolate whipped cream.
The list goes on and on. In fact, this recipe is the most used condiment in our personal kitchen. We use it on cakes, cobblers, drinks, pancakes, and pies.
Basically, if you see whipped cream in a photo, this is the recipe we used. So, let's get started so you can try it yourself.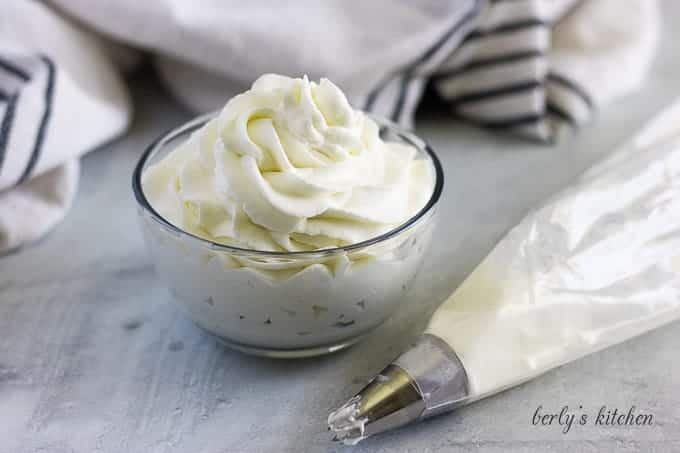 Homemade Whipped Cream Instructions:
First, grab a large mixing bowl and a hand mixer. Or, if you have a stand mixer, use that instead. Just be sure to use the whisk attachment.
After that, measure out the ingredients and dump them into the bowl.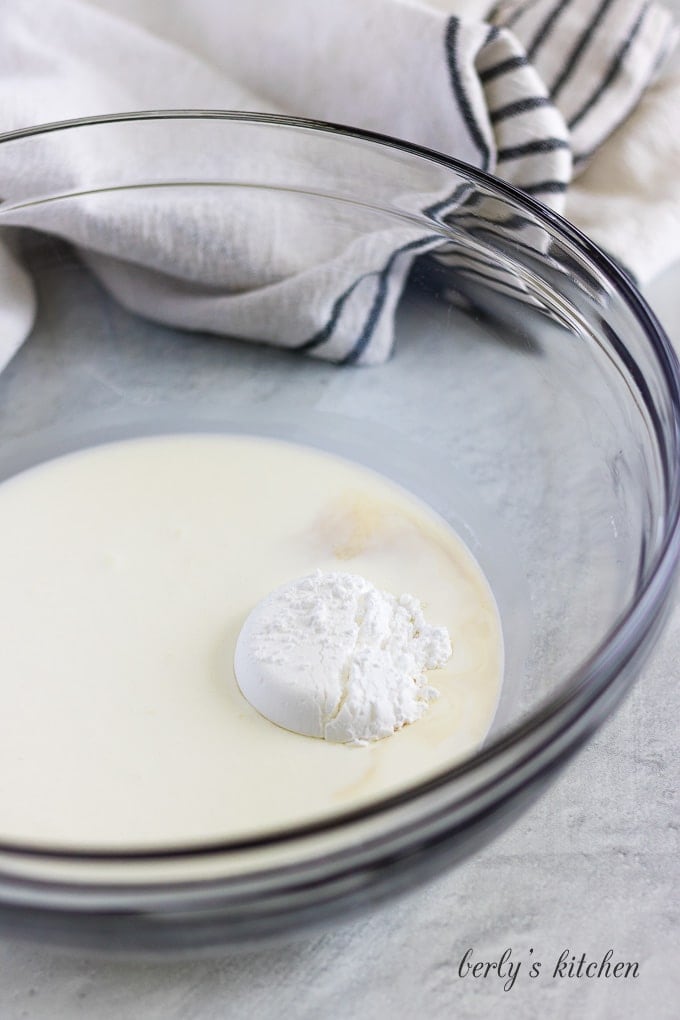 Typically, Kim or I will will whip the mixture on low to start, then increase it to medium after about one (1) minute has passed.
Then, continue to blend the mixture on medium speed for about three to four (3-4) more minutes. At that point, the heavy cream should start to form fluffy peaks.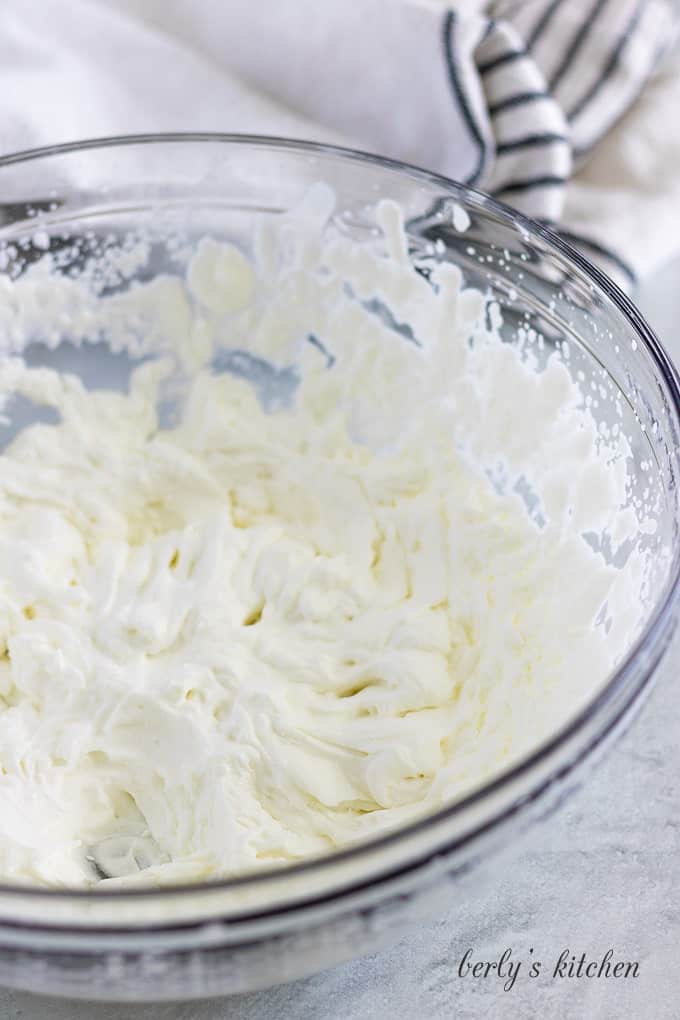 That's it, your homemade whipped cream is done. See, that was super easy and so much better than anything you'll get from a can or tub.
Try it on a crisp and tell us which one you prefer. Kim and I hope you enjoy the recipe and wish you all the best 🙂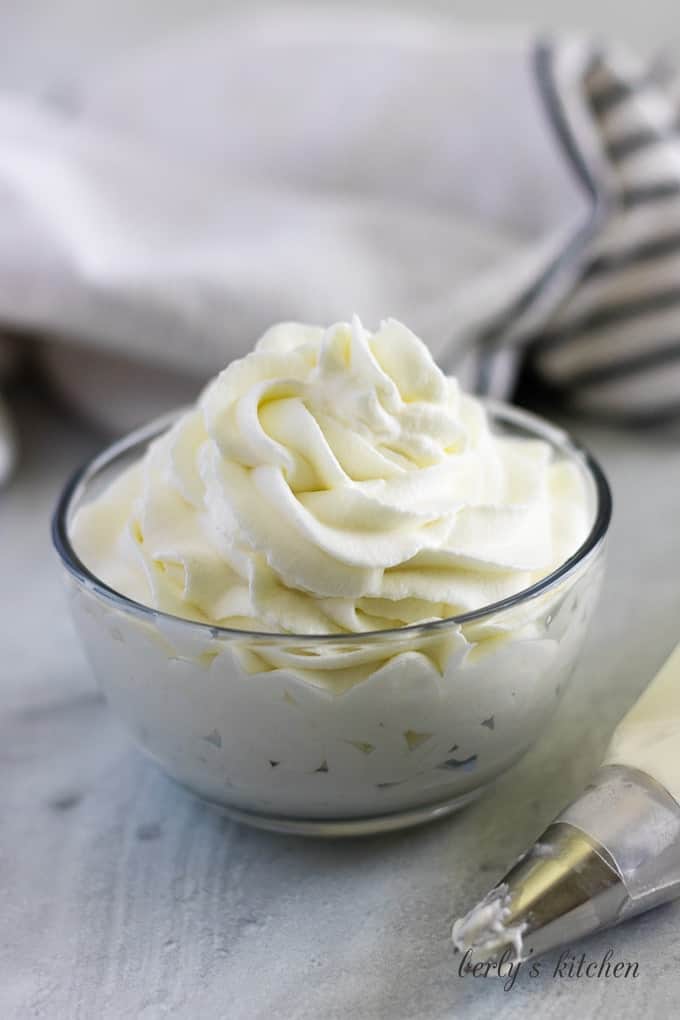 Whipped Cream Tips:
How long does homemade whipped cream last? Usually, when stored in a sealed container, in your fridge, whipped cream will last up to five (5) days.
Can whipped topping substitute whipped cream? That depends on the recipe. For example, there are certain ice box pies that will work better if you use a whipped topping substitute.
So, in short, check the recipe first before you assume anything. Do you need a cold bowl to make whipped cream?
No, you don't need to chill the bowl. I know a lot recipes start out that way, but it's not required.
I can tell you this based on my own experiences in both commercial and personal kitchens.
If you like this recipe, please leave us a comment and rate the recipe card. You can also find us on Facebook, Pinterest, Twitter and Instagram searching for Berly's Kitchen!
Join our Facebook group for more recipes from Berly's Kitchen, our new site More Than Meat and Potatoes, and some of our blogger friends!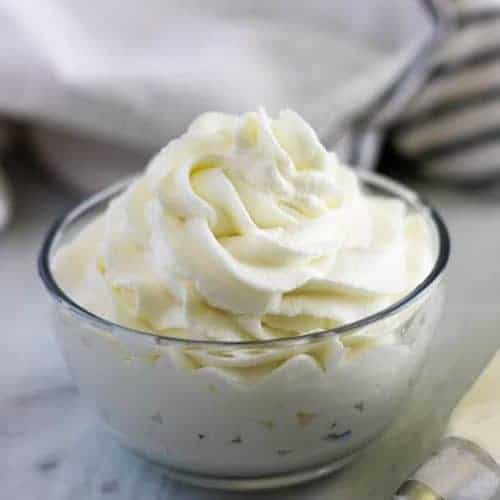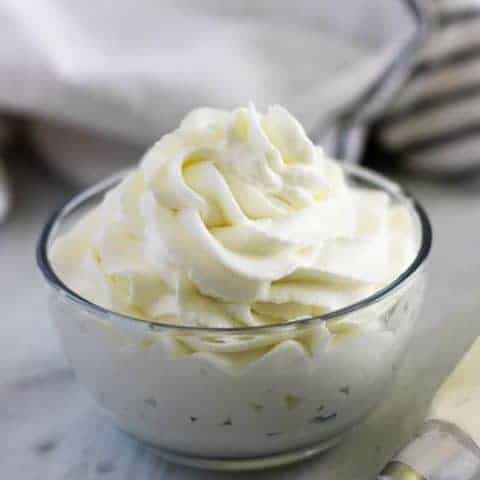 Homemade Whipped Cream
Homemade whipped cream is light, airy, and easy to make. It only takes three ingredients and five minutes to create the perfect topping for drinks and pies!
Ingredients
1 cup heavy cream
¼ cup powdered sugar
1 teaspoon vanilla extract
Instructions
Place all ingredients in a bowl and use a hand mixer or hand blender to whip until stiff peaks form, about 3-5 minutes. Other options are to use a stand mixer with a whisk attachment or a blender.
Store unused whipped cream in an airtight container for up to 5 days in the refrigerator.
Notes
The calories listed are an approximation based on the ingredients and a serving size of two (2) tablespoons of homemade whipped cream. Actual calories will vary.
Recommended Products
As an Amazon Associate and member of other affiliate programs, I earn from qualifying purchases.
Nutrition Information:
Yield:

8
Serving Size:

.25 Cup
Amount Per Serving:
Calories:

116
Total Fat:

11g
Saturated Fat:

7g
Trans Fat:

0g
Unsaturated Fat:

3g
Cholesterol:

34mg
Sodium:

8mg
Carbohydrates:

4g
Fiber:

0g
Sugar:

4g
Protein:

1g
*The calories are an estimate and are based on the ingredients and serving size listed. The calories can vary depending on the brand of product purchased.
Looking for other condiments?