A traditional creamy coleslaw recipe that comes together in less than five minutes. You won't believe how easy it is to create this sweet, homemade slaw!
Well, it was starting to feel like Spring here. Today, however, the weather is cool and rainy. Definitely not a, "go outside and fire up the grill." sort of day.
Regardless, I'm still in the mood for barbecue. For days like today, a good slow cooker chicken recipe can go a long way in satisfying that urge for sweet, smoky BBQ.
But, without a great side dish, your low and slow cooked meal will fall short of perfection. Fortunately, I have a traditional creamy coleslaw recipe to compliment my plans for a chicken dinner or fish tacos and our awesome fish taco sauce.
Best of all, I can make it just before we're ready to eat. Because, it only takes a few minutes to put together. Now that I have my meal planned, let's get started!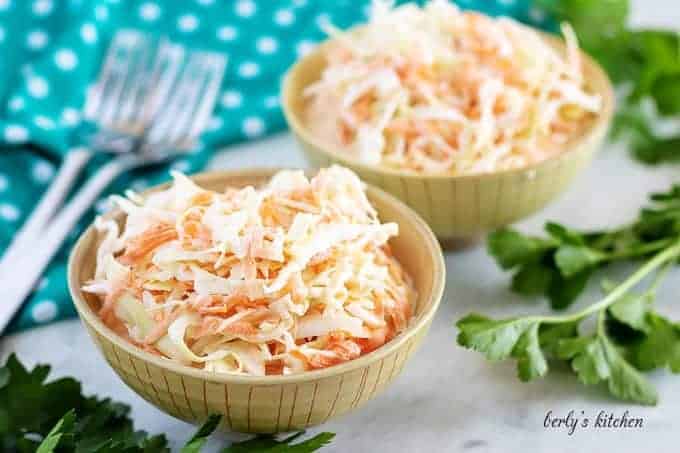 How to Make Creamy Coleslaw:
So, this one's pretty darn easy. Usually, it takes less than five (5) minutes from start to finish.
That includes dumping the cabbage and carrots into a bowl and whipping up the salad dressing or sauce.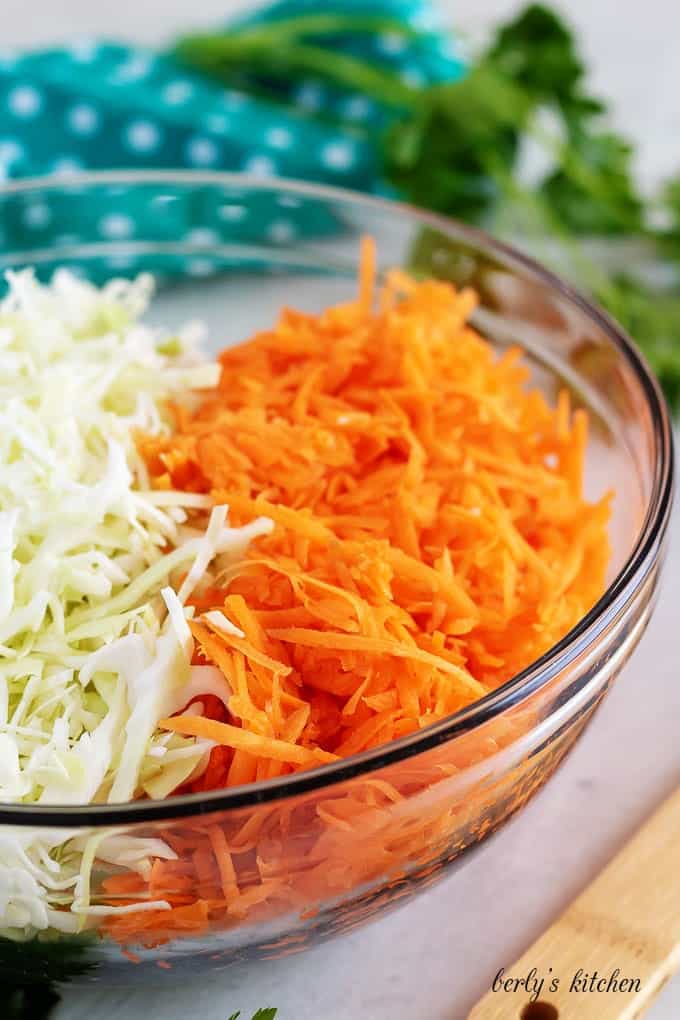 To start, open the bag(s) of coleslaw mix and put them into a bowl.
You can shred your vegetables like we did, but it will result in a longer prep time and more dishes.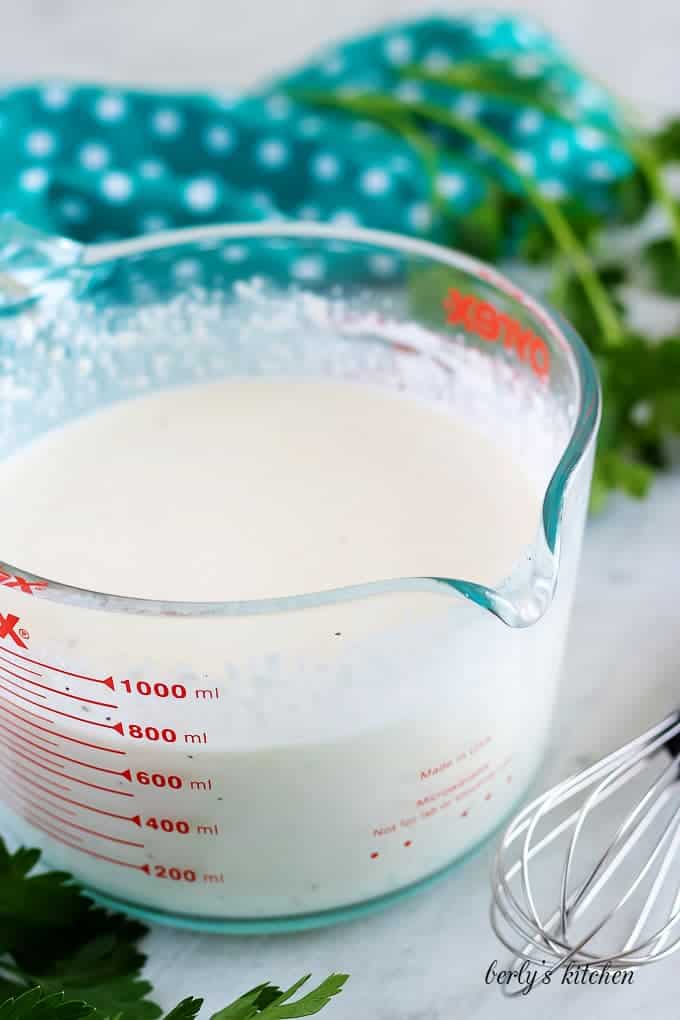 Once the veggies are ready for your creamy coleslaw, it's time to make the dressing.
In medium mixing bowl or large measuring cup, whisk together the mayo, vinegar, sugar, and black pepper. Celery seeds are optional and thus, not listed in our recipe.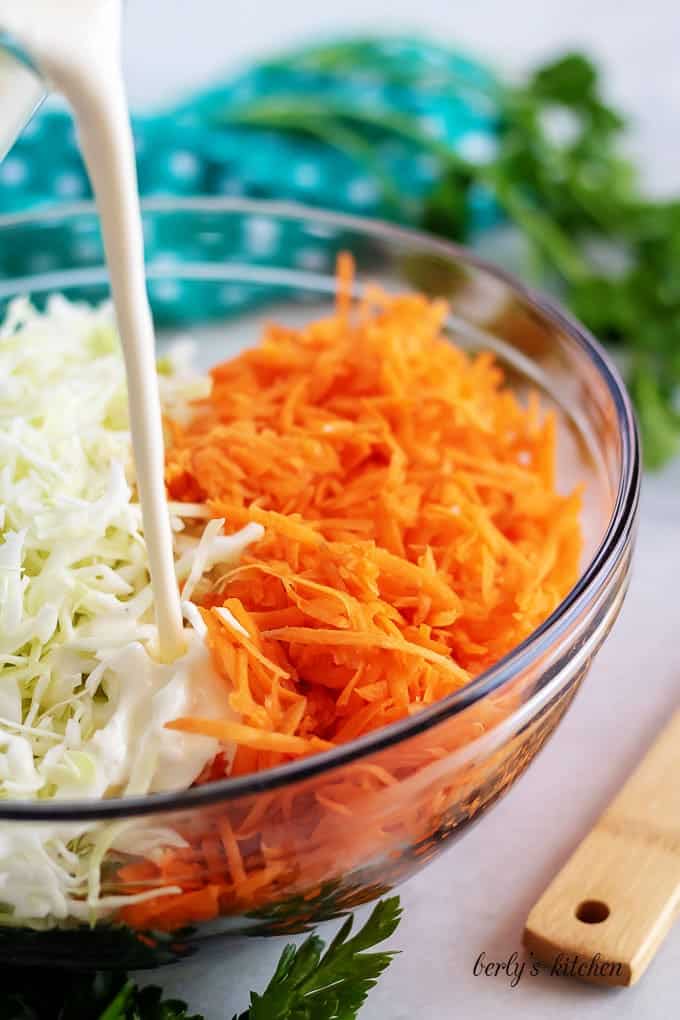 When the dressing has been properly combined, pour it over your coleslaw mix. Use a wooden spoon or spatula to toss the cabbage and carrots in the dressing or sauce.
That's it, you traditional creamy coleslaw is done! Simply serve it and enjoy. Below the tips, I listed a few main dishes that you might want to serve along side your slaw.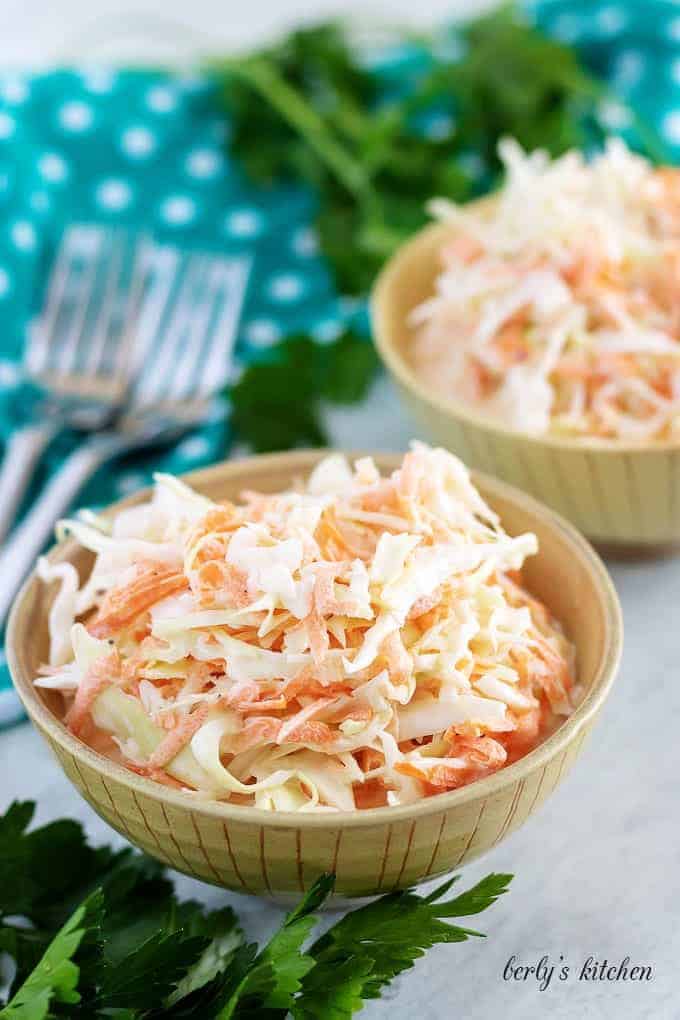 Creamy Coleslaw Tips:
If you would like to reduce the sugar in our creamy coleslaw, feel free to try Stevia or another sugar substitute. On the other hand, you may want to take a natural approach.
Honey works great in coleslaw recipes. In fact, one my favorite variations is a dressing made with mayo, honey, apple cider vinegar, and black pepper. It's so tasty!
One of the biggest tips I can give anyone, when making a vinegar based dressing, is to use sealed containers for mixing. In other words, put the ingredients into a mason jar (or other sealed container) and simply shake the jar to blend everything.
Vinaigrettes, can and will, separate if not properly blended. Do yourself a favor and buy a mason jar for creating dressings.
How long does coleslaw last? Typically, I use industry standards for personal food storage; three (3) days.
However, since this recipe has vinegar in it, a known natural preservative, I would add one (1) to two (2) extra days of hold time.
But, nothing works better than your nose. Smell it, if it's questionable (acidic, soured), don't eat it!
If you enjoyed our traditional creamy coleslaw recipe, please leave us a comment and rate the recipe card. You can also find us on Facebook, Pinterest, Twitter, and Instagram by searching for Berly's Kitchen!
Yield: 12 Servings
Traditional Creamy Coleslaw Recipe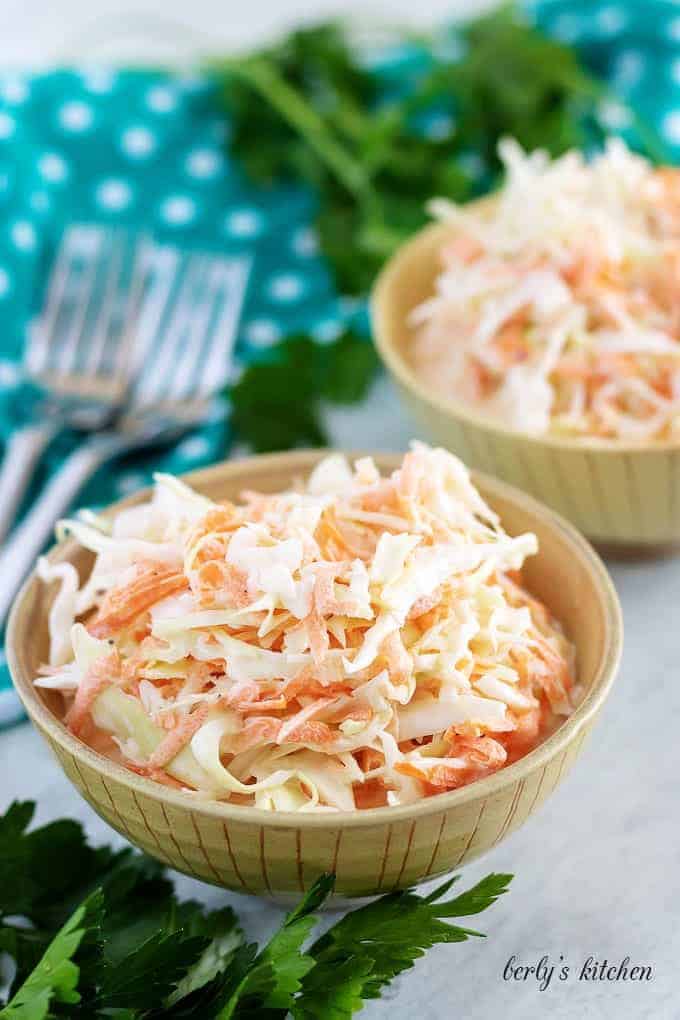 A traditional creamy coleslaw recipe that comes together in less than five minutes. You won't believe how easy it is to create this sweet, homemade slaw!
Ingredients
4 Cups Cabbage, (shredded)
2 Cups Carrots, (shredded)
2 Cups Mayonnaise
1/2 Cup White Vinegar
1/3 Cup Granulated Sugar
1/4 Teaspoon Black Pepper
Instructions
First, in a large mixing bowl combine the cabbage and carrots.
Next, in a medium mixing bowl whisk together the mayo, vinegar, sugar, and pepper.
Then, pour the coleslaw dressing over the cabbage and carrots.
Last, stir the coleslaw to combine all the ingredients and serve.
Notes
The calories listed are an approximation based on the ingredients and a serving size of half (1/2) a cup of creamy salad. Actual calories will vary. The coleslaw can be stored in your fridge, in a sealed container for up to four (4) days.
Recommended Products
As an Amazon Associate and member of other affiliate programs, I earn from qualifying purchases.
Nutrition Information:
Yield:
12
Serving Size:
0.5 Cup
Amount Per Serving:
Calories:

292
Total Fat:

28g
Saturated Fat:

4g
Unsaturated Fat:

0g
Cholesterol:

15mg
Sodium:

256mg
Carbohydrates:

9g
Fiber:

1g
Sugar:

8g