Fruity Pebbles Cupcakes are fun, colorful cupcakes full of Fruity Pebbles cereal and topped with a sweet, key lime buttercream.
These Fruity Pebbles Cupcakes are so much fun to make, and they're absolutely adorable. They're perfectly sweet and full of fruit flavors and key lime frosting. We love cupcakes of all kinds! Some of our other favorites are Macadamia Cupcakes with White Chocolate Frosting, Spiced Cupcakes with Maple Buttercream, and Hot Chocolate Cupcakes.
Fruity Pebbles Cupcakes Recipe:
Several years ago when we first started blogging, John came up with this awesome idea to add Fruity Pebbles to cupcakes and then sprinkle some on top as a cute garnish. I loved the idea, so we made a batch of test cupcakes from scratch, and it worked great. Then we went ahead with the "real deal" cupcakes and added homemade key lime buttercream with cute little Fruity Pebbles "sprinkles."
Little did we know, Fruity Pebbles Cupcakes were already a thing. Here we are several years down the road. I've updated the recipe to make it easier, but no worries! These cupcakes are still amazing, and they still have the same key lime buttercream. That's what makes ours stand out from the rest.
These cupcakes are light, fluffy and full of "funfetti." They bake up perfectly every time, and there's plenty to feed a crowd. Your entire family will love these, and the kids will enjoy adding the Fruity Pebbles sprinkles to the top!
How to Make Fruity Pebbles Cupcakes:
Preheat the oven to 350°F, and line two cupcake pans with liners.
In a large bowl, combine the cake mix, vanilla pudding, eggs, sour cream, oil, and water.
Fold in 1 cup of Fruity Pebbles cereal.
Scoop the batter into the cupcake liners ensuring to fill only ¼ to ½ full.
Bake for 15 to 20 minutes.
In a large bowl, combine powdered sugar, softened butter, some of the milk, and key lime juice. Add more milk to reach desired consistency.
After the cupcakes cool, use a piping bag to apply the frosting.
Sprinkle the remaining ½ cup of cereal over the tops of the cupcakes.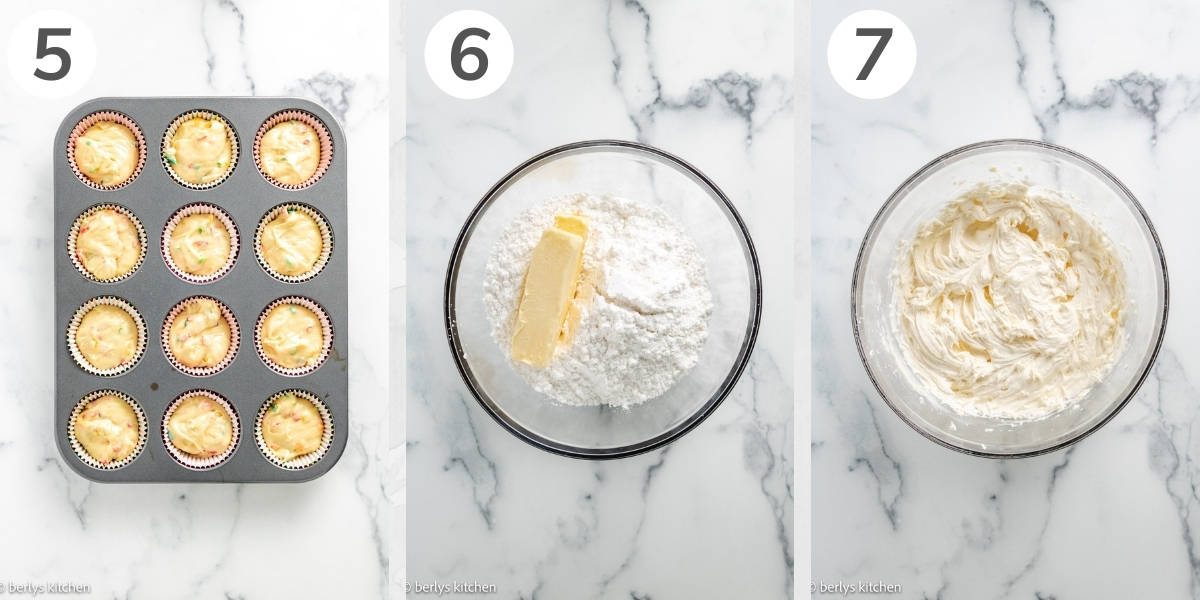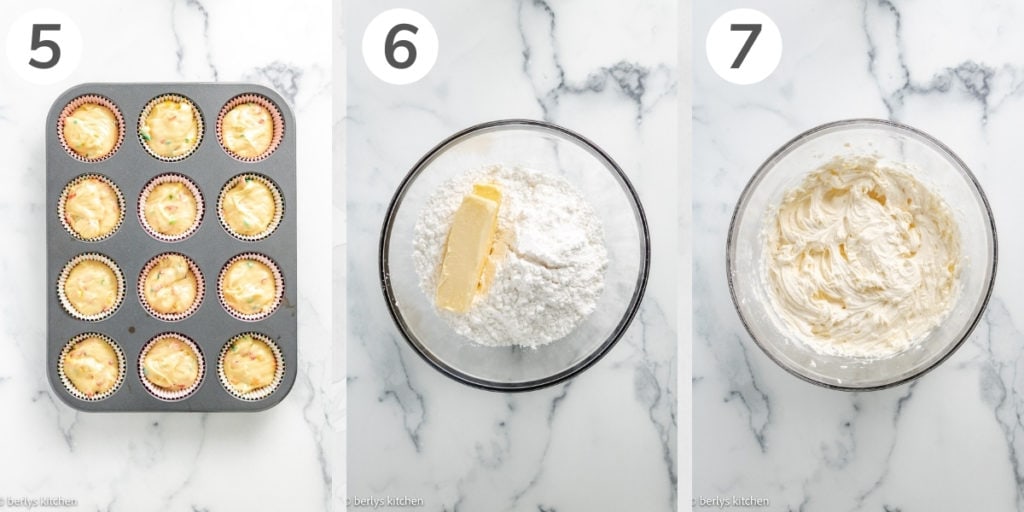 Recipe Card with Ingredient Amounts and Instructions