Key Lime Fudge is unlike any other fudge. It's sweet, tart, soft, smooth, and so creamy you'll love to eat it!
A few years ago, John and I took a trip to Key West, and it quickly became my absolute favorite vacation spot.
While we were visiting the island, we found this neat little novelty shop selling everything key lime. The store is Kermit's Key Lime, and it is the only place I've found key lime fudge.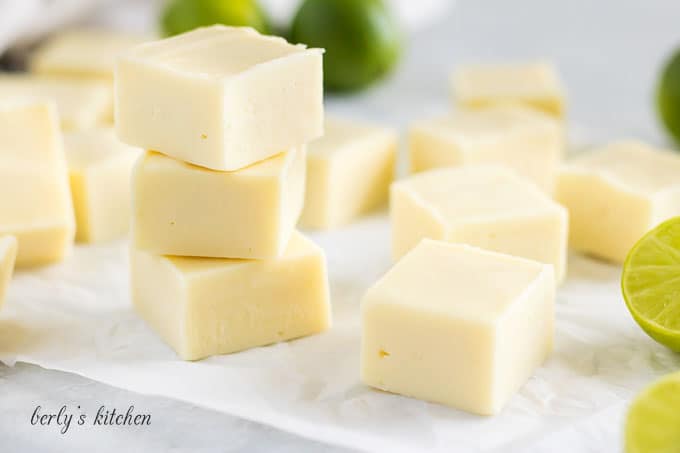 Kermit's Key Lime Fudge had me hooked after one bite. It comes in a cute box with a wooden spoon which I found odd at first.
Then I realized you need the spoon to eat it because the fudge is so soft that it's nearly impossible to cut into squares.
Every time we visit Key West I find myself at Kermit's buying a box of key lime fudge with the best intentions of taking it home.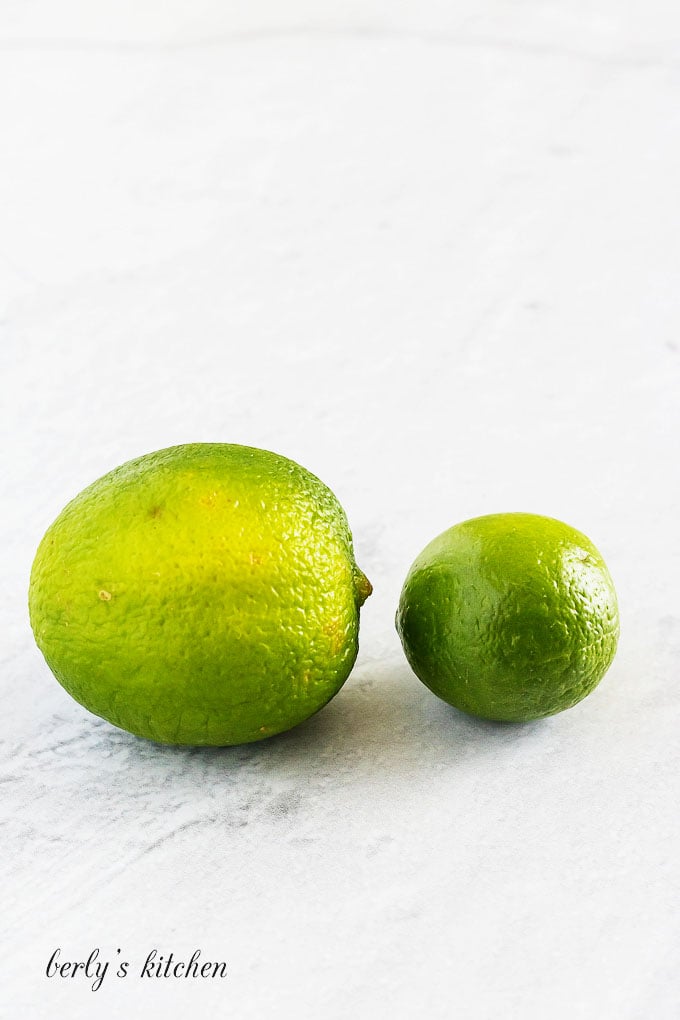 Only it doesn't make it that far. It usually gets eaten before we leave the island.
Recreating Kermit's Key Lime Fudge has been a goal of mine for a while now, but I haven't been able to find real key lime juice.
There are a couple of companies that sell it online, but the shipping was as much as a bottle of the juice. Recently I found a bottle of key lime juice at my local supermarket and bought it without hesitation and got to work.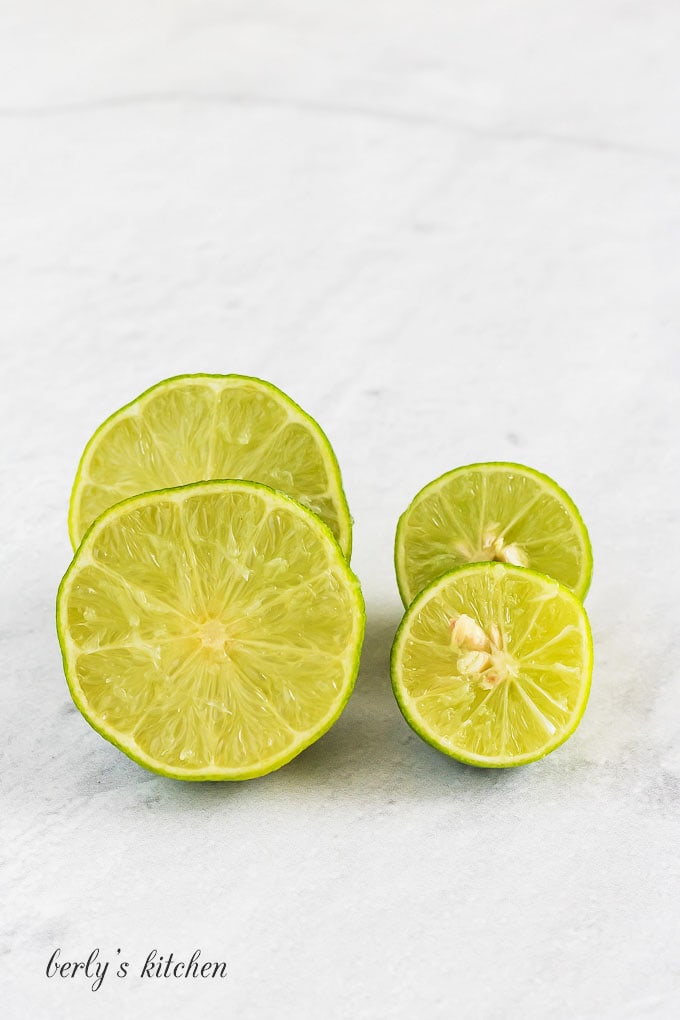 You may be wondering why I didn't use regular lime juice. That would have been easier since limes are in practically every grocery store.
If you've never tasted a key lime, you don't know what you're missing. Key limes are smaller in size, more tart, and have a stronger aroma than Persian limes.
They make the best key lime pies, fudge, key lime cocktails, and key lime aiolis. I higher recommend trying to find a bottle of key lime juice for this recipe. You'll be happy you did!
Now for the good stuff.
How to Make Key Lime Fudge:
Prepare the Pan:
Place parchment paper in a 9 x 9-inch baking dish and spray the parchment paper with cooking spray. Set aside.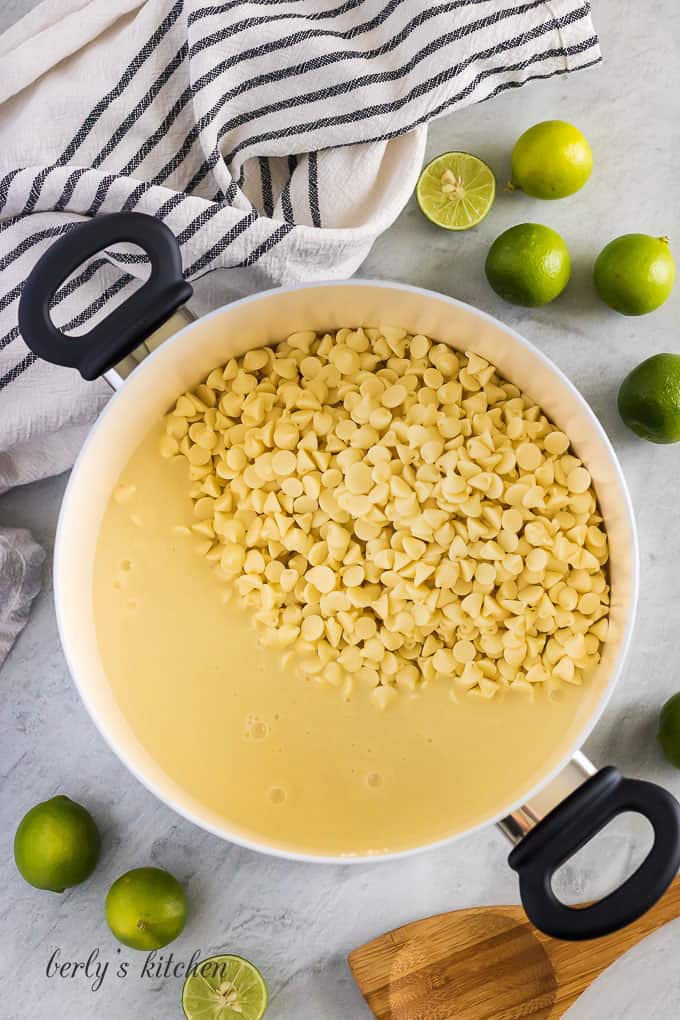 Make the Fudge:
Heat the chocolate chips and sweetened condensed milk over low to medium heat stirring constantly. After the mixture melts, remove from the heat and add the lime juice.
Stir to combine. Carefully pour the fudge into the prepared baking dish.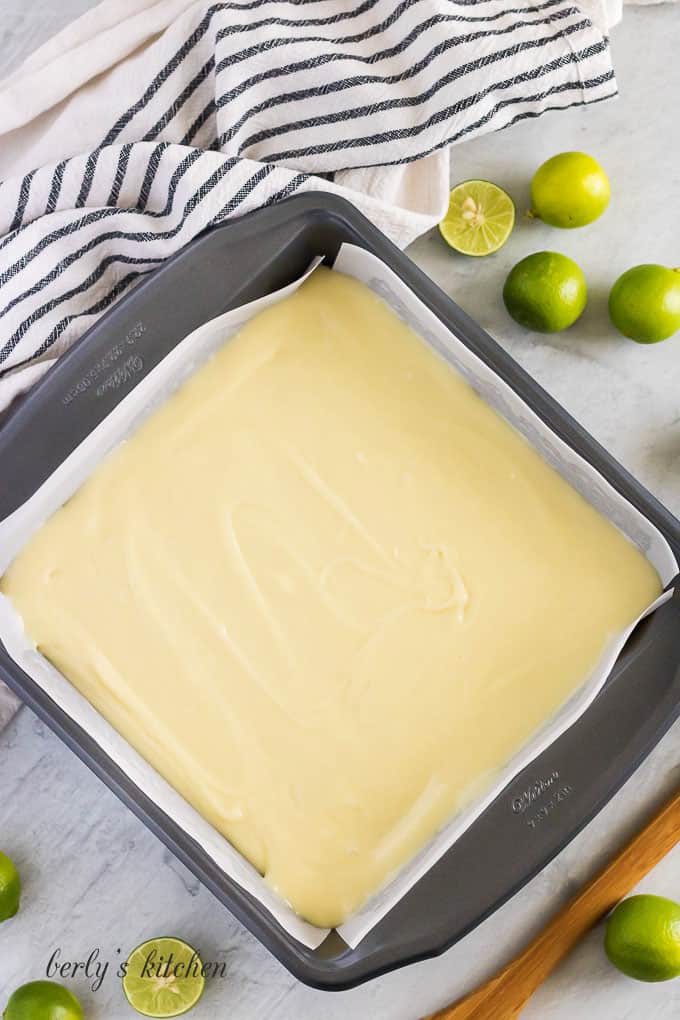 Chill the Fudge:
Place the fudge in the refrigerator for 3 to 4 hours. Just a quick note. Key lime fudge isn't like our rocky road fudge which sets firm.
This fudge has a softer set due to the white chocolate, kind of like our white chocolate peppermint fudge.
If you need to cut it into squares, let the fudge chill overnight or place it in the freezer for a bit. Place a sharp knife under hot water to warm the blade before cutting.
Store the key lime fudge in an airtight container in the refrigerator for up to 5 days.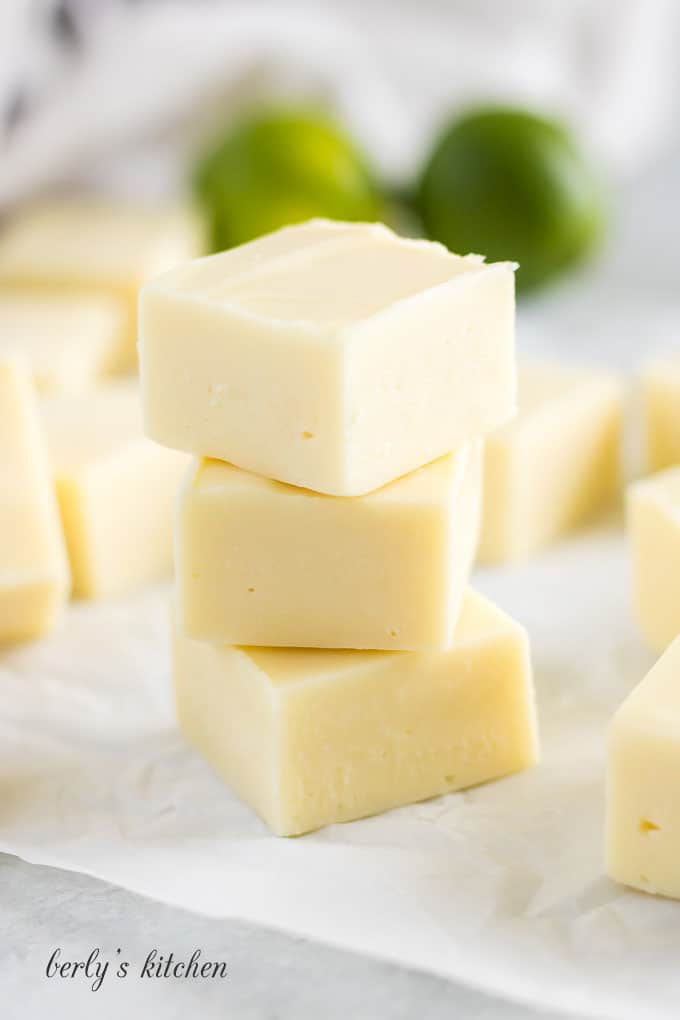 Other key lime recipes you may enjoy:
Don't forget to check out our Key Lime Fudge web story!
If you like this key lime fudge recipe, please leave us a comment and rate the recipe card. You can also find us on Facebook, Pinterest, Twitter and Instagram searching for Berly's Kitchen!
Yield: 24 Servings (2 Pieces Each)
Key Lime Fudge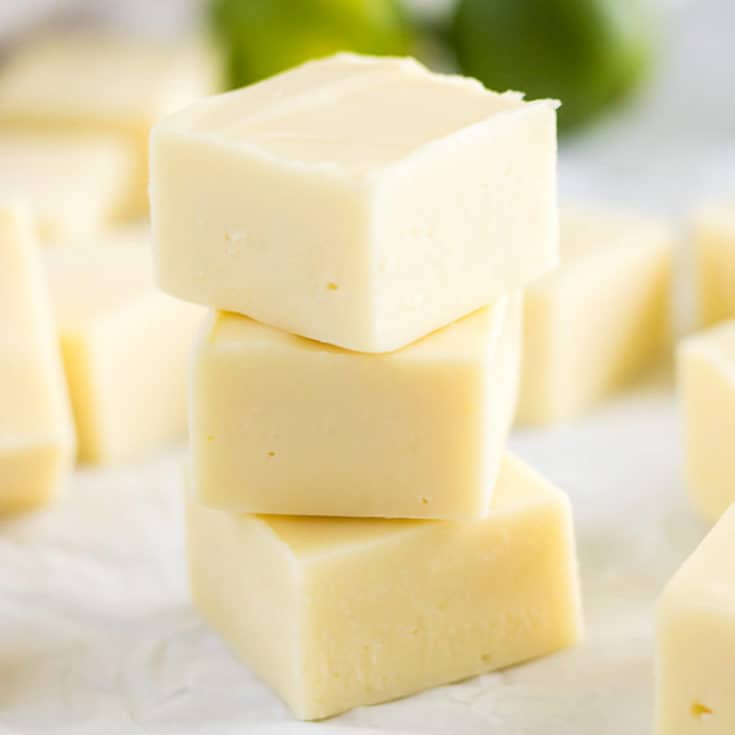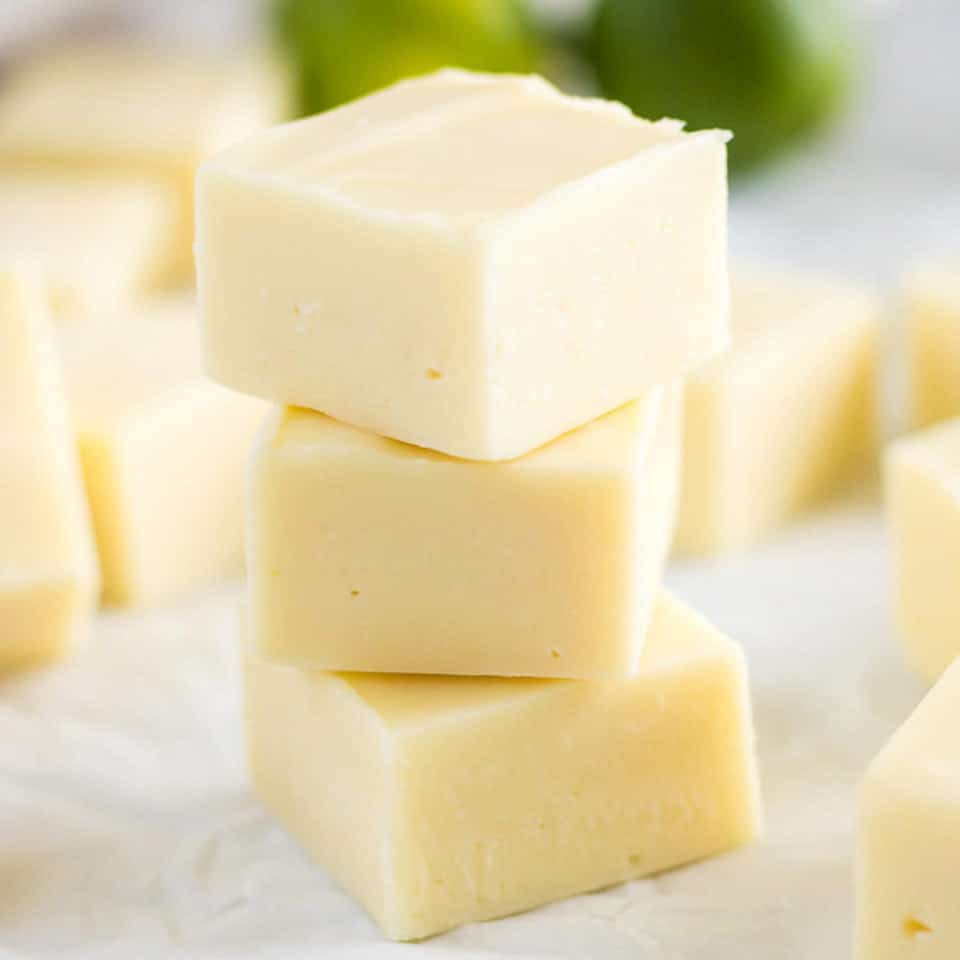 Key Lime Fudge is unlike any other fudge. It's sweet, tart, soft, smooth, and so creamy you'll love to eat it!
Total Time
4 hours
15 minutes
Ingredients
24 ounces white chocolate chips, (4 cups by volume)
1 (14 ounce) can sweetened condensed milk
10 Tablespoons key lime juice
Instructions
Prepare a 9 x 9-inch baking dish with parchment paper. Spray parchment paper with cooking spray.
Add white chocolate chips and sweetened condensed milk to a large saucepan, and melt over low-medium heat.
Stir until the mixture begins to melt and combine. The mixture may be thick but will loosen once the key lime juice is added.
Add the key lime juice, and stir to combine. The mixture should be smooth and creamy.
Pour into a prepared baking dish. Place in the refrigerator for 3-4 hours to set.
Notes
*The calories listed are an approximation based on the ingredients in the recipe card and a serving size of 2 pieces of fudge. Actual calories will vary.
*This fudge is soft set. Meaning it's smooth, creamy, and doesn't hold it's shape well after being out of the fridge for very long. It's best eaten with a spoon. It DOES NOT set up like other fudge made with semi-sweet or milk chocolate.
*We DO NOT recommend this fudge for gift giving unless you're giving it in one solid piece still in the pan.
*The fudge in the photos/videos were extremely soft and loosing their shape quickly. We had to freeze them for several minutes in order to finish the video/photo shoot.
*Total time includes time for fudge to set.
Recommended Products
As an Amazon Associate and member of other affiliate programs, I earn from qualifying purchases.
Nutrition Information:
Yield:
24
Serving Size:
2 pieces
Amount Per Serving:
Calories:

207
Total Fat:

10g
Saturated Fat:

6g
Unsaturated Fat:

0g
Cholesterol:

11mg
Sodium:

46mg
Carbohydrates:

26g
Sugar:

25g
Protein:

2g