Here it is, a list of our top ten easy pumpkin recipes. From lattes to ice cream and everything in between. Check out our favorite pumpkin themed dishes!
That's right ladies and gentlemen, I've finally done it; a recipe round up. I know we have others on the site, but this one is my first.
So, I thought, why not start off with bang? You can never go wrong with easy pumpkins recipes.
I scoured our site and found ten (10) of the easiest and most popular pumpkin recipes we offer. Without further adieu, here we go!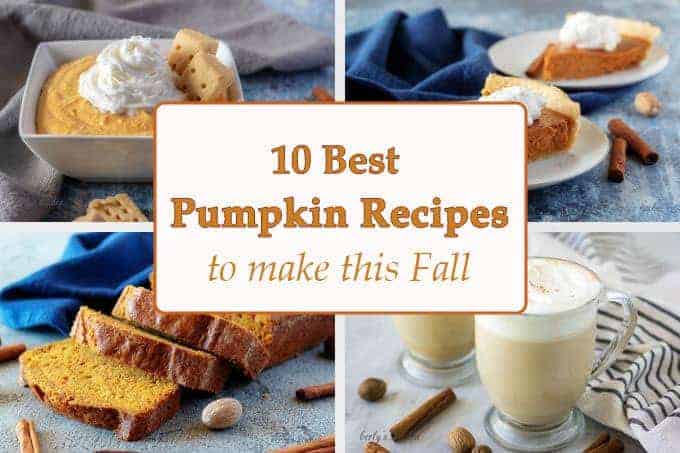 So there you have it, our top ten easiest and most delicious pumpkin recipes. Kim and I hope you enjoy this list and wish you all the best 🙂