Try our sausage egg and cheese muffin cups. A deliciously simple breakfast that combines all your morning time favorites into a cute protein packed muffin!
Nothing beats a great breakfast. Usually, we try to keep it simple and not overdo it.
Our sausage egg and cheese muffin cups are one way to create a hearty breakfast without spending all morning long in the kitchen.
Pair that with a smoothie and you've got meal that will hold you for quite awhile. That's means you'll have time to focus on what's important; rather than being distracted by hunger.
All in all, it's an easy recipe that fills you up. What more could you want from the most important meal of the day?
If you're looking for a cheesy Instant Pot breakfast, then check out our Instant Pot Frittata with ham!
Instructions for Egg Muffin Cups:
First, as always, prep your ingredients. Some people will need to cook the sausage, shred the cheese, and dice the onions.
However, others may only need to dice the onions and pre-cooked sausage.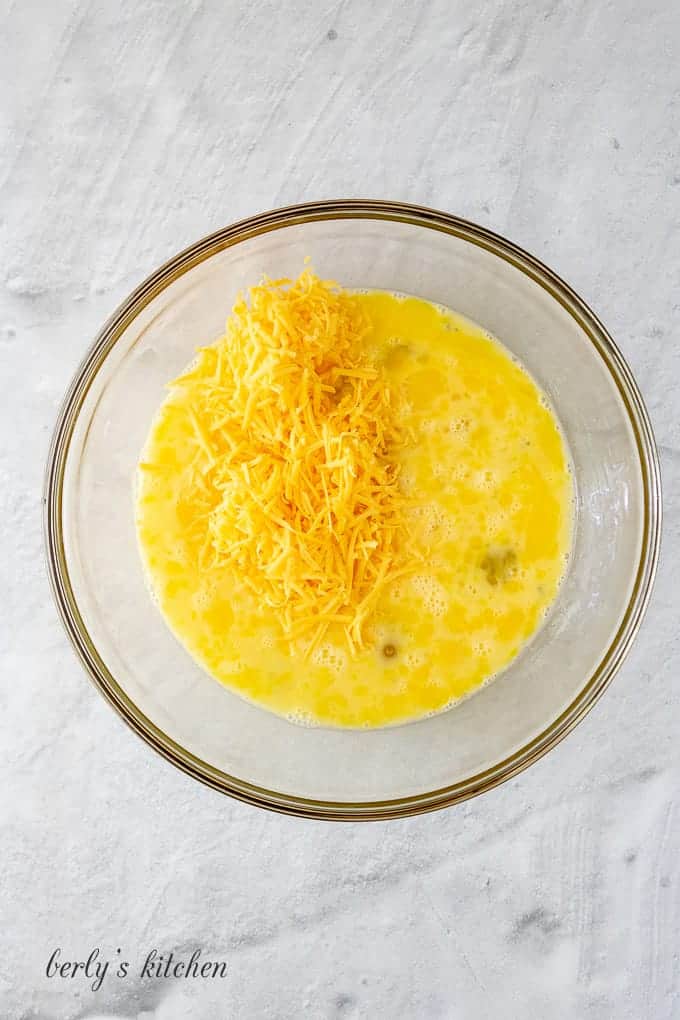 Either way, make sure to get everything prepped before you get started. Next, spray a twelve (12) cup muffin tin with non-stick cooking spray and preheat your oven to 350 degrees F.
Once that's out of the way, grab a large glass mixing bowl and whisk the eggs. After that, add the rest of the ingredients.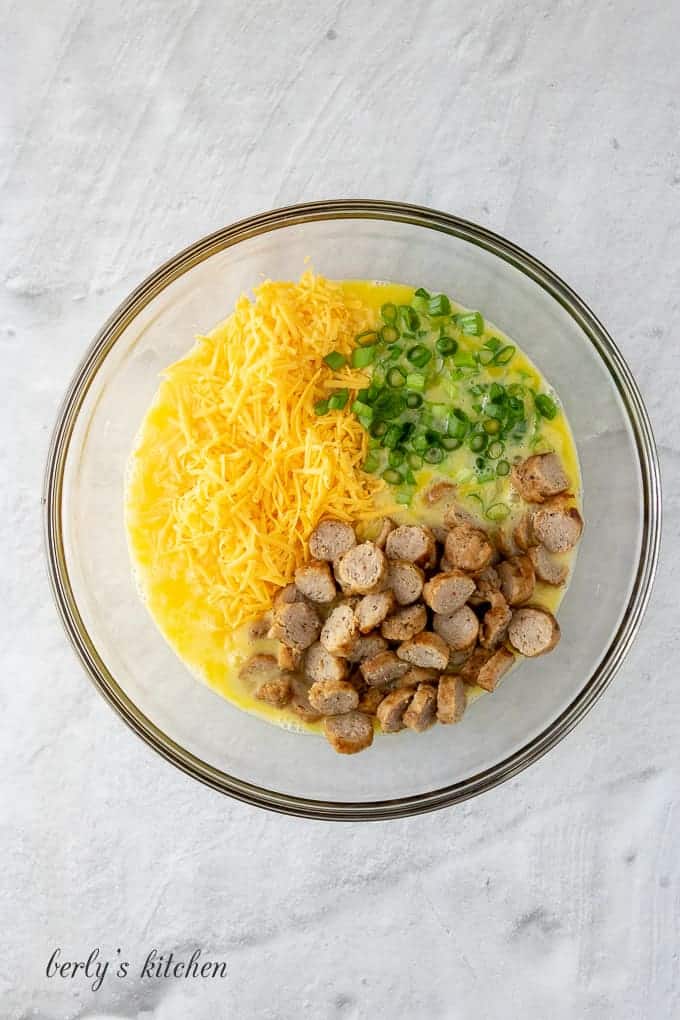 Then, when the sausage, eggs, onions, cheese, salt, and pepper are all in the bowl, give everything a quick stir to combine it all together.
At this point, it's time to transfer the egg mixture to your pan.
Using a one-third (1/3) sized measuring cup, scoop the egg mixture from the bowl to your muffin tin. Take a look at the photo below as a reference.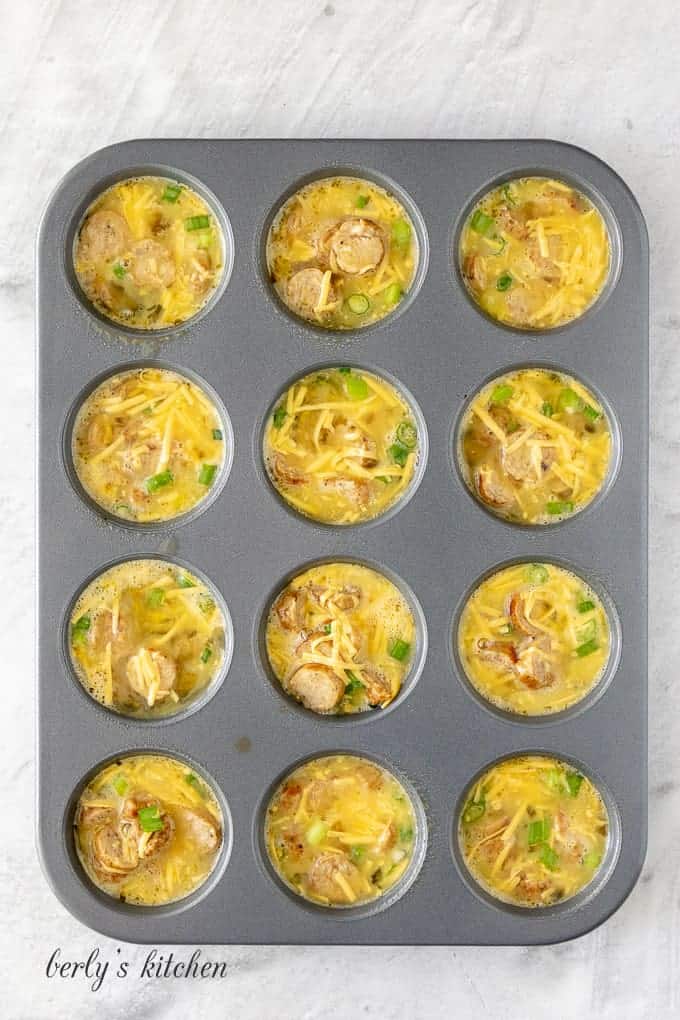 Last, place the egg muffin cups into your oven to bake for about twenty (20) minutes, or until the eggs are done.
They will need to cool for about five (5) minutes before you remove them from the pan.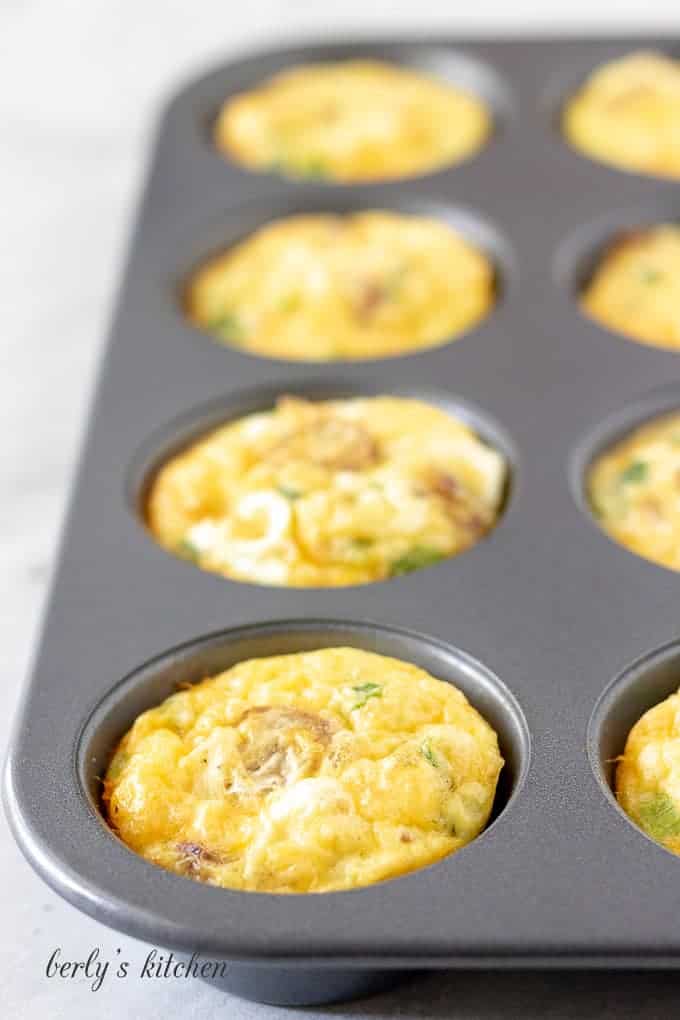 That's it, your sausage cheese and egg muffin cups are done.
Personally, I would serve them with a hearty side dish like cheese grits. It would make for a filling breakfast.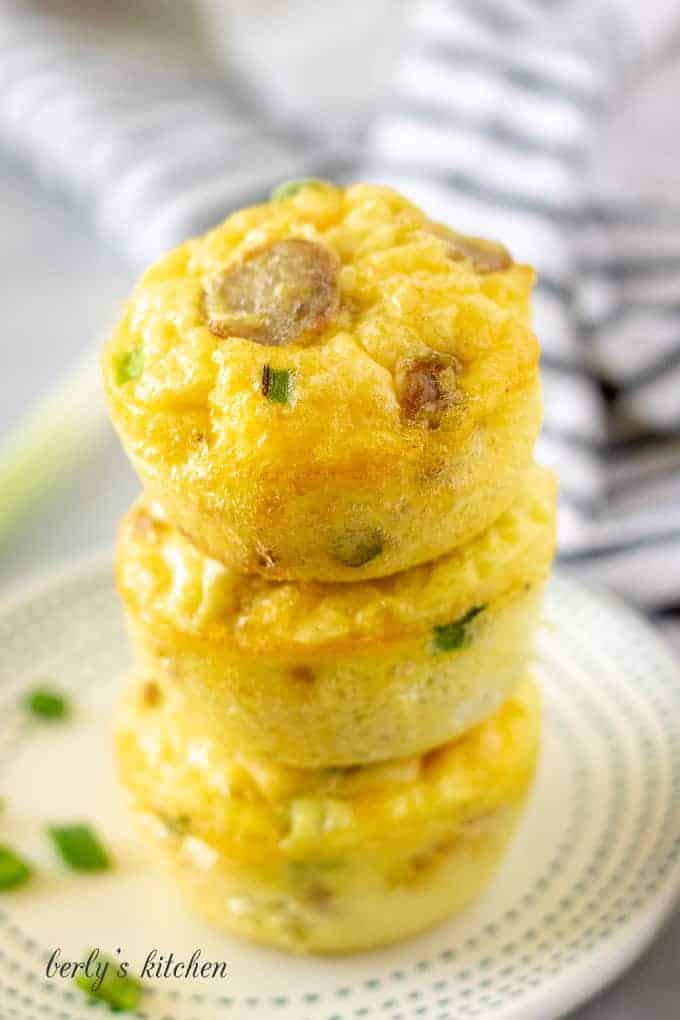 Sausage Cheese and Egg Muffin Cups Recipe Tips:
If you don't care for sausage links, then feel free to substitute them out for cooked, crumbled breakfast sausage.
Speaking of substitutions, one of the best qualities of this recipe is that you can adapt or modify the filling all you want. For example, I prefer ham, green peppers, and Spanish onion over sausage and green onion.
So, it shouldn't surprise anyone that I would make those changes. In other words, go crazy, experiment and make something you really enjoy.
No muffin tin, no problem! These egg muffins can be baked in just about any oven-safe dish. Now, they won't be adorable breakfast muffins, but at least you'll get to the enjoy the dish.
If you like our sausage cheese and egg muffins recipe, please leave us a comment and rate the recipe card. You can also find us on Facebook, Pinterest, Twitter and Instagram searching for Berly's Kitchen!
Yield: 12 Servings
Sausage Egg and Cheese Muffin Cups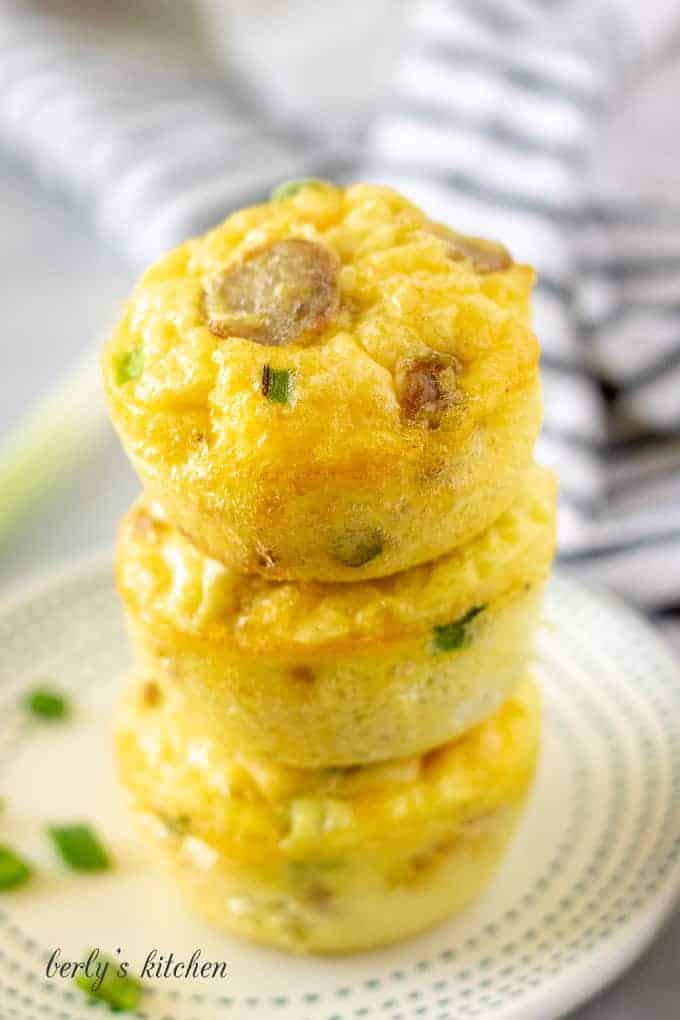 Try our sausage egg and cheese muffin cups. A deliciously simple breakfast that combines all your morning time favorites into a cute protein packed muffin!
Ingredients
12 Large Eggs, (beaten, whisked)
1/2 Lb Sausage Links, (cooked and cut into bite-sized pieces)
1 Cup Cheddar Cheese, (shredded)
1/2 Cup Green Onion, (chopped)
1/2 Teaspoon Salt, (optional or to taste)
1/4 Teaspoon Black Pepper, (optional or to taste)
Instructions
Spray a 12-cup muffin pan heavily with cooking spray, and preheat the oven to 350 degrees.
In a large bowl, combine the eggs, sausage, cheese, onions, salt, and pepper.
Pour ⅓ cup of the egg and sausage mixture into each of the greased muffin cups. Place the muffin pan into the oven and cook for 18-22 minutes, or until the eggs are set.
Remove the pan from the oven, and allow the egg muffins to cool in the pan for 5 minutes. Carefully run a knife around each muffin to loosen and remove.
Serve hot! Store any leftovers in an airtight container in the refrigerator for up to 3 days.
Notes
The calories listed are an approximation based on the ingredients and a serving size of one (1) sausage cheese and egg muffin cup. Actual calories will vary. The dish can be stored in your fridge, in a sealed container, for up to three (3) days.
Recommended Products
As an Amazon Associate and member of other affiliate programs, I earn from qualifying purchases.
Nutrition Information:
Yield:
12
Serving Size:
1 Muffin Cup
Amount Per Serving:
Calories:

176
Total Fat:

13g
Saturated Fat:

5g
Trans Fat:

0g
Unsaturated Fat:

7g
Cholesterol:

212mg
Sodium:

380mg
Carbohydrates:

1g
Fiber:

0g
Sugar:

1g
Protein:

12g
*The calories are an estimate and are based on the ingredients and serving size listed. The calories can vary depending on the brand of product purchased.