Nothing is better than a sweet strawberry recipe to signal the start of Summer. These 10 Sensational Summer Strawberry Recipes won't disappoint.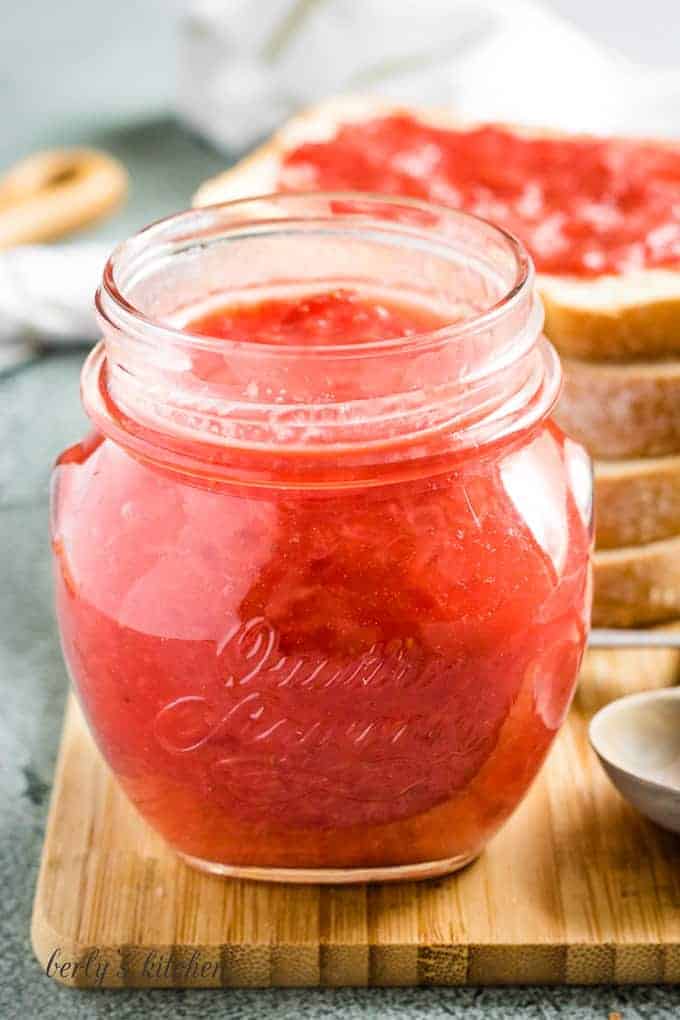 Our Sunday morning strawberry jam is homemade, lightly sweetened, and packed with strawberries. Top your biscuits or pancakes with this easy homemade treat!
Check Out This Recipe
This traditional English trifle is a layered dessert made with ladyfingers soaked in sherry, fresh berries, vanilla pudding, and fresh whipped cream. The combination of these flavors and textures will blow you away!
Check Out This Recipe
A no-churn, light, summery, red-wine infused ice cream with hints of strawberry and salted dark chocolate. Takes only 10 minutes to prep and 4 hours to freeze before you can indulge in this adult-only ice cream.
Check Out This Recipe
You've never really had French toast until you've had strawberry cream cheese stuffed French toast. With a glorious strawberry cheesecake filling then drenched in luxurious custard before frying, it's French toast for days when average just won't do.
Check Out This Recipe
Prepare breakfast the night before by mixing up oats, strawberries and milk in a mason jar, then letting them hang out overnight. Enjoy Strawberry Overnight Oats the next morning, topped with fresh strawberries.
Check Out This Recipe
Healthy, 3-ingredient strawberry basil popsicles are the perfect and easy summer treat! They take less than 15 minutes to make and freeze in a couple hours. Your family and friends will be amazed that they're made with whole foods and taste so delicious and sweet!
Check Out This Recipe
Spring is in full swing and summer is right around the corner, which means refreshing drinks are a MUST! Like this Sugar-Free Strawberry Lemonade Spritzer made with fresh ingredients and sweetened naturally!
Check Out This Recipe
This Brownie Bottom Marbled Strawberry Cheesecake is so fruity, chocolate-y and full of cheesecake goodness.
Check Out This Recipe
The strawberry crepes are light and sweet with a hint of vanilla. The filling is the perfect mix of juicy, sweet, and just a little tart.
Check Out This Recipe
Fresh Strawberry Shortbread Pie has a buttery shortbread crust that's filled with fresh juicy strawberries and covered with sweet whipped cream!
Check Out This Recipe