This round-up contains our best dip recipes that are perfect for your next game day party. From savory cheese dip to sweet key lime pie, we've got them all!
It's no secret that everyone loves a great party dip. We've put together a list of our best game day dips for your next big celebration.
Included in this list are some great appetizers that can be made on the stove, in your slow cooker, or even the Instant Pot.
First, we'll start with the savory dips, like cheese dip. After that, it will be dessert dips, like our white chocolate cheesecake variety.
Oh, for a huge list of simple pantry recipes with substitutions, click the link! Now, enough talk, let's get started!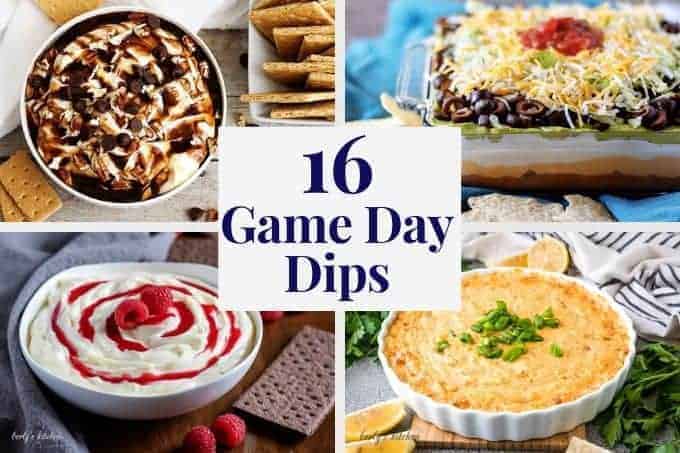 Game Day Dips
Below you'll find some our favorite sweet and savory dips. These can be made at home or on the go. For example, if you're tailgating, fire up the Instant Pot and make a cheese dip or spinach artichoke dip.
That's it for this round-up. Kim and I hope you enjoyed the list and we wish you all the best 🙂
Checkout our most recent Memorial Day recipe round-up!
If you like our party dip recipe round up, please leave us a comment and let us know. You can also find us on Facebook, Pinterest, Twitter and Instagram searching for Berly's Kitchen!